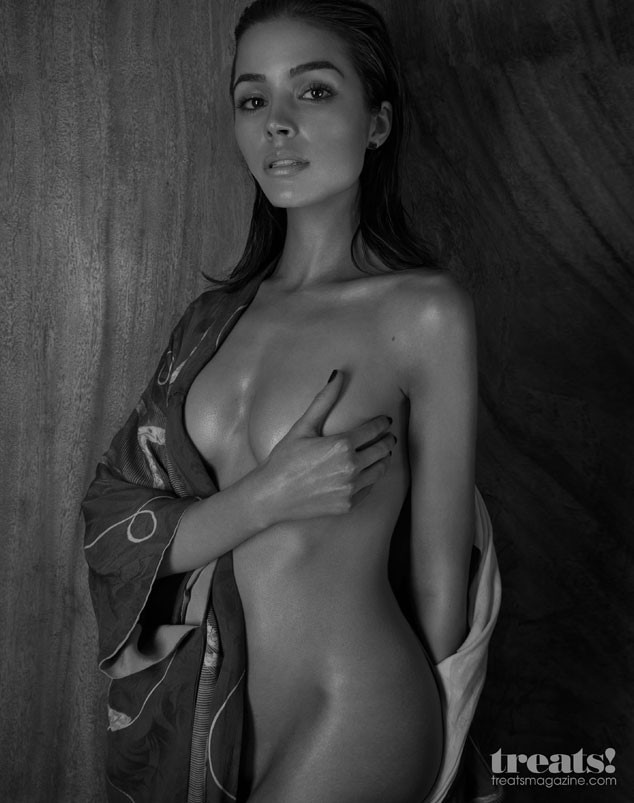 Tony Duran/Treats!
Hot damn, Olivia Culpo, your body is insane! Nick Jonas, you might not want to torture yourself by looking at these extremely sexy photos of your ex-girlfriend.
Had she ever posed nude before? How did this shoot come about? Our questions are answered an interview with Treats! magazine, hitting newsstands Wednesday.
"I have never done a nude shoot before." Olivia tells Treats!. "I had been asked, but honestly I did not feel comfortable because I was fearful of how it would be perceived. Once I realized this was an opportunity to express myself in a way I hadn't before, in such an organic and candid sense, the experience became more about art and emotion than me as a physical being."
"It was all really about the chemistry and trust I had with Tony as a photographer," Culpo says of working with famed photographer Tony Duran, who is known for his sexy shots. "He really had me focus on how I could connect with the camera…This shoot was more about letting myself go emotionally. Tony was adamant about having no makeup on the shoot, so there was no hiding behind make up or clothes to define me."
"I really enjoyed putting myself out there, "she adds. "It is very liberating to show who you really are. There is a sense of empowerment that I got from the shoot that is hard to explain."
Good for you, girl. You look great.
And check out Khloé Kardashian's sexy gym pics in the clip below.