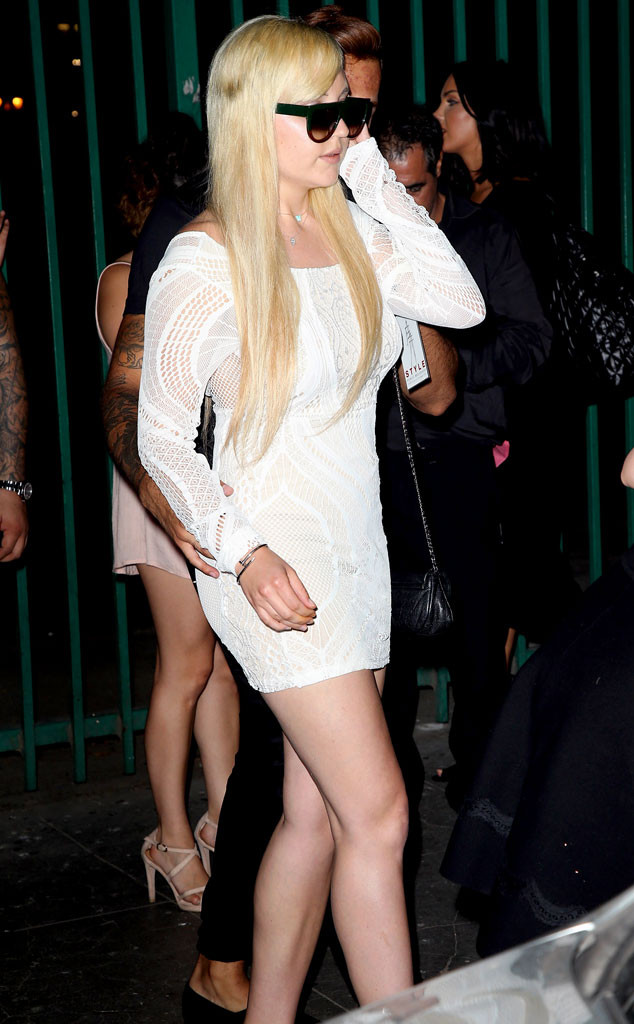 David Livingston/Getty Images
UPDATE: In an exclusive statement to E! News, Michael Costello explained Amanda Bynes' surprise attendance. "Our event planner is friends with her attorney," he revealed. "But I had no idea Amanda was such a huge, huge fan of my work. She was really cool and was super nice, and we talked a lot about fashion!"
"She is actually is going to come and do some designs and sew with me," Costello told E! News of their upcoming fashion plans. "I invited her to come over anytime she wants to use the sewing machines and I would teach her a little. She really liked that! We talked about her going to FIDM, and her sketches."
Costello added, "No business partnership, though! Just having fun!"
_______________________________
Amanda Bynes is back in the spotlight.
The former actress, who hasn't been photographed in public since she dined at Craig's in L.A. June 4, made a surprise appearance at fashion designer Michael Costello and Style PR's capsule collection launch party in L.A. Thursday night. Wearing a tight white dress and oversized sunglasses, the blond star talked to Costello, looked at a few dresses and seemed to be in "good spirits," an attendee tells E! News. Bynes, 29, attended with a few friends and was not "out of control."
Bynes wasn't the only famous person to support Costello, who placed fourth in Project Runway's eighth season and third in Project Runway: All Stars' first season: former Danity Kane singers Shannon Bex and Aubrey O'Day posed for photos on the red carpet, and black-ish star Yara Shahidi popped by the party.
Bynes stayed for "probably an hour" before heading out.
When she left, the witness tells E! News, "the paparazzi went nuts."