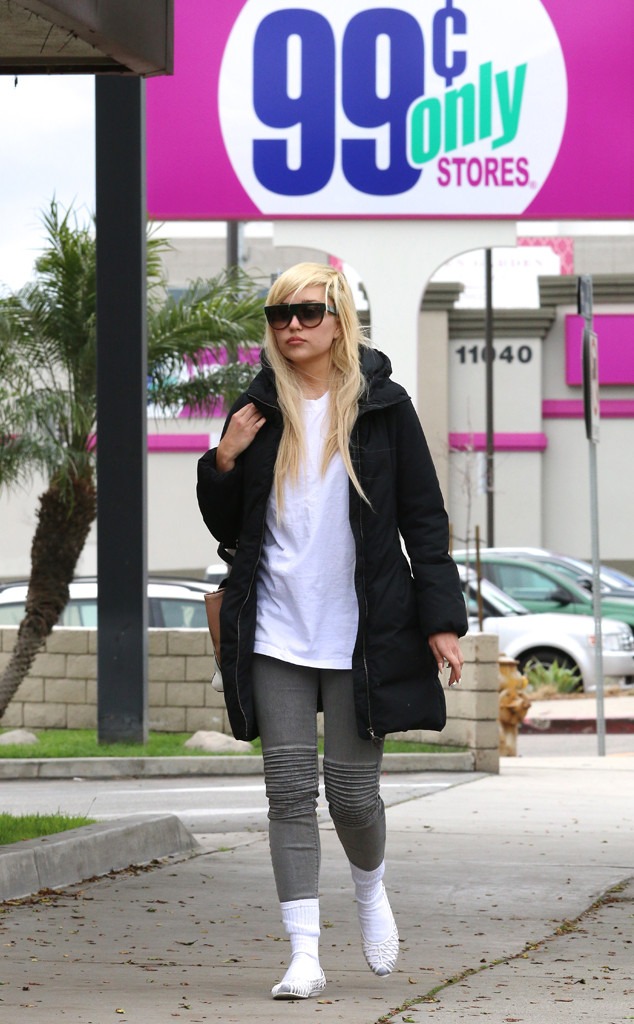 Beiny/Bam/WENN.com
Amanda Bynes is once again trying to get her life back on track, and those close to her continue to hope for the best.
"She is doing really great and is very healthy," a source familiar with the situation tells E! News following a judge's decision to extend Bynes' temporary conservatorship. "She is focusing on reading, yoga and reconnecting with her family."
"She is trying to live a more balanced life," the source added.
For the time being, however, Bynes' mother, Lynne, remains her conservator, pending a hearing on June 23 to determine whether to make the arrangement permanent.
The 28-year-old actress turned fashion-design student was briefly hospitalized following her arrest last September for alleged DUI. The L.A. City Attorney's Office ultimately dropped the case, opting not to press charges, and a spokeswoman for the L.A. County District Attorney's Office also confirmed to E! News today that they will not be pursuing a probation violation case against Bynes, either.
In November, upon her release from her stay at a local psychiatric hospital, Bynes tweeted that she had been diagnosed as bipolar and manic depressive. 
"[S]o I'm on medication and I'm seeing my psychologist and pyshchiatrist weekly so I'm fine :D," she wrote, adding, "I'm not living with my parents. I'm not legally obligated to. My lawyer said if I comply with the courts and take my meds and see my psychologist and pyshchiatrist weekly then I will get unconserved. Thank GOD."
While she hasn't been tweeting lately, Bynes was just spotted Sunday making a 99¢ Only Store run—as all of us are wont to do sometimes. Her hair is still platinum-blond and she was wearing her trademark oversized sunglasses.
—Reporting by Claudia Rosenbaum