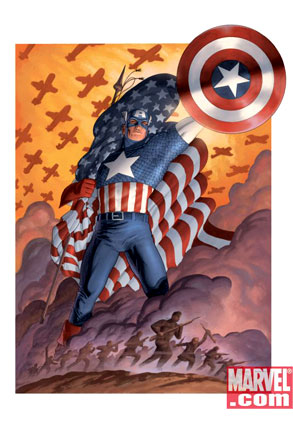 Marvel.com
Captain America is under new management.
Marvel has tapped Joe Johnston, the famed effects whiz (Star Wars, Raiders of the Lost Ark) turned director (The Rocketeer, Jurassic Park III), to direct its hugely anticipated comic-book adaptation First Avenger: Captain America, the studio announced today.
Per Marvel, First Avenger will be set in WWII, as was the original comic, and pit the iconic flag waver against archnemesis Red Skull.