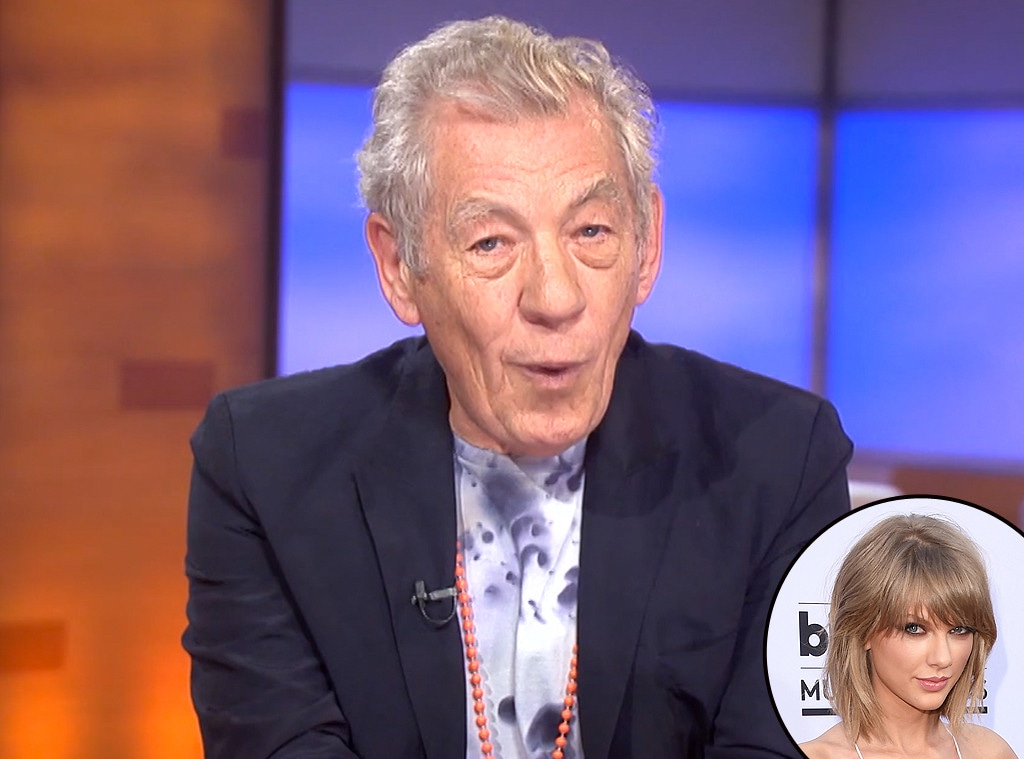 Jason Merritt/Getty Images
Sir Ian McKellen just proved for the billionth time (approximately) how awesome he is...could his latest act earn him an invite to become Taylor Swift's next onstage celebrity guest?
The 76-year-old British X-Men, The Lord of the Rings and The Hobbit star, known for his sense of humor, gave a grand "performance," or rather, dramatic reading of the 25-year-old pop star's latest hit, "Bad Blood," in a video posted on Yahoo! this week, just ahead of the release of his latest movie Mr. Holmes. He plays title character Sherlock Holmes in the film, which hits theaters on Friday.
Swift has not commented on McKellen's masterful interpretation of her angry anthem, although she did retweet a fan's post that contained a Vine video of his performance.
The "Bad Blood" video features a slew of her famous pals, such as fellow pop singer Selena Gomez, TV stars such as Mariska Hargitay and Ellen Pompeo and supermodels such as Karlie Kloss and Gigi Hadid. Swift has been bringing many of them, as well as other celebs, onstage at her concerts during her current 1989 world tour.
Later in the video, McKellen, wearing a navy suit blazer over a light tie-dyed shirt and an orange beaded necklace, breaks out his glasses for a dramatic reading of Mark Ronson's single "Uptown Funk," featuring Bruno Mars. They too have not commented.
Watch it below.