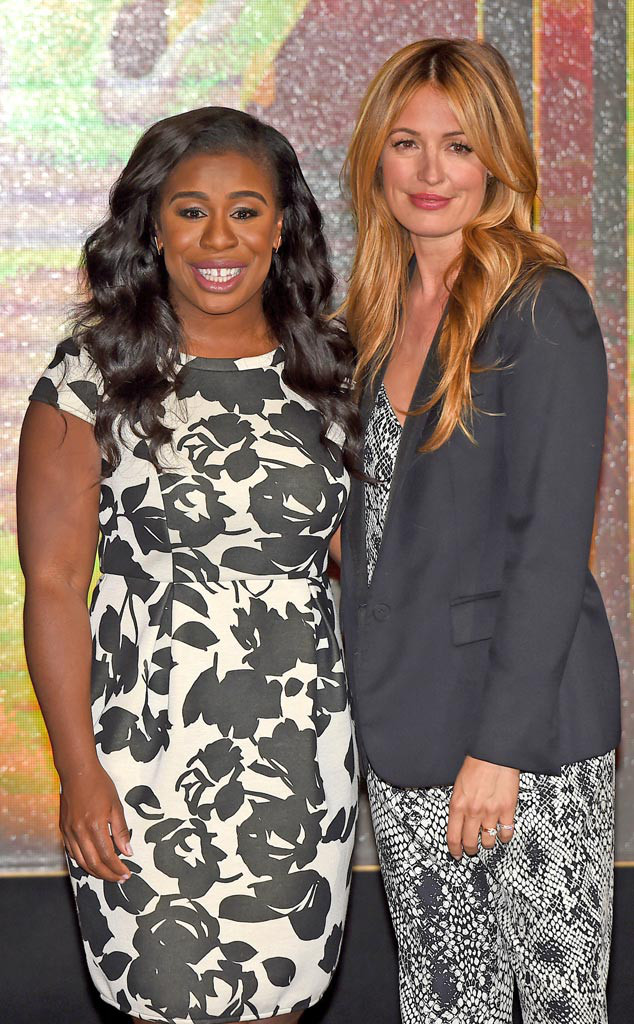 Kevin Winter/Getty Images
Nominations for the 67th Primetime Emmy Awards were announced Thursday, July 16.
At 8:30 a.m. PT, Primetime Emmy Award winner and Orange Is the New Black actress Uzo Aduba, 34, joined four-time Primetime Emmy Award nominee and So You Think You Can Dance host Cat Deeley, 38, to announce this year's nominees during a live broadcast from SilverScreen Theater at L.A.'s Pacific Design Center.
The Emmys will air live from L.A.'s Nokia Theatre on Sept. 20 at 8 p.m. on FOX.
Andy Samberg will host the show for the first time ever. "Buckle your seat belts, Emmy viewers!" the Brooklyn Nine Nine star said in a statement. "Like, in general you should buckle your seat belts in your car. In fact, even if you're not an Emmy viewer, you should buckle your seat belt. It can be dangerous on the road. Also, if you're not an Emmy viewer, you should strongly consider becoming one this year, because I'm hosting, and it's gonna be a wild ride. So buckle your seat belts."
"It's wonderfully fitting that we have Andy Samberg, an Emmy Award winner himself, as our host for this year's Primetime Emmy Awards," TV Academy Chairman and CEO Bruce Rosenblum told E! News. "Andy has excelled in all aspects of the television universe, both from behind and in front of the camera."
"The moment the Emmy Awards' host was brought up, we said it had to be Andy," Fox TV Group Chairmen and CEOs Gary Newman and Dana Walden told E! News when Samberg was announced in March. "He is fearless, hilarious, an award-winning comedian, singer, writer and actor with incredible live TV experience."
Here is the complete list of nominees: