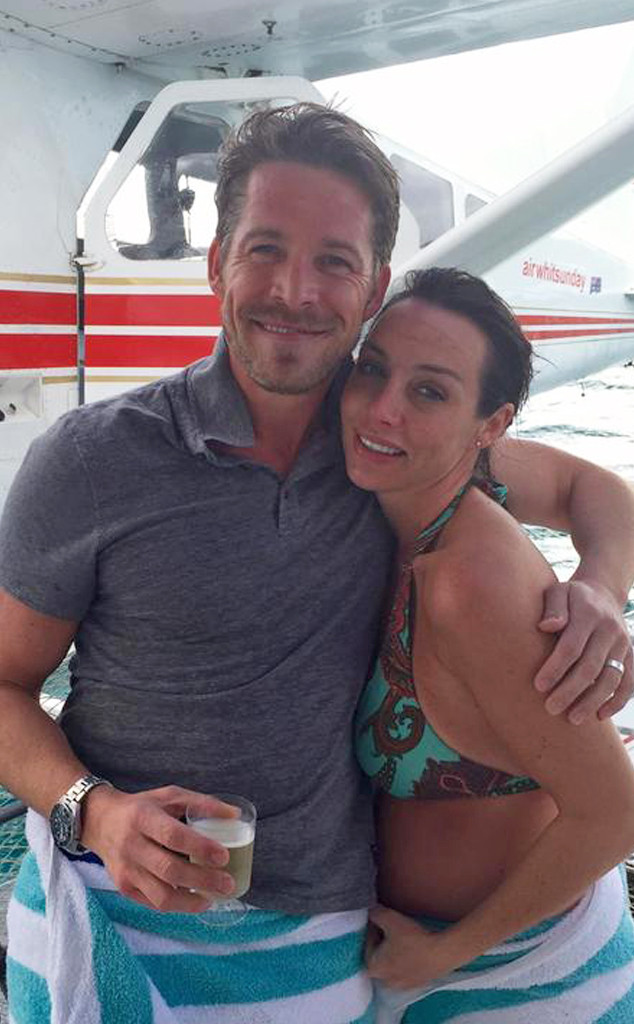 Twitter
Sean Maguire has added a bundle of joy to his fairy tale.
E! News has exclusively learned that 39-year-old, who stars as Robin Hood on ABC's Once Upon a Time, and his wife Tanya have welcomed a baby boy!
The pair brought a precious son named Flynn Patrick Maguire into the world on Tuesday, July 14 in Vancouver, Canada where Maguire is shooting on location for the series. Little Flynn was born at 2:37 a.m. and weighed in at 6 pounds, 9 ounces.
"We are truly blessed to have such a healthy and beautiful baby boy," the couple said in a statement, and add that the mother and child are doing great.