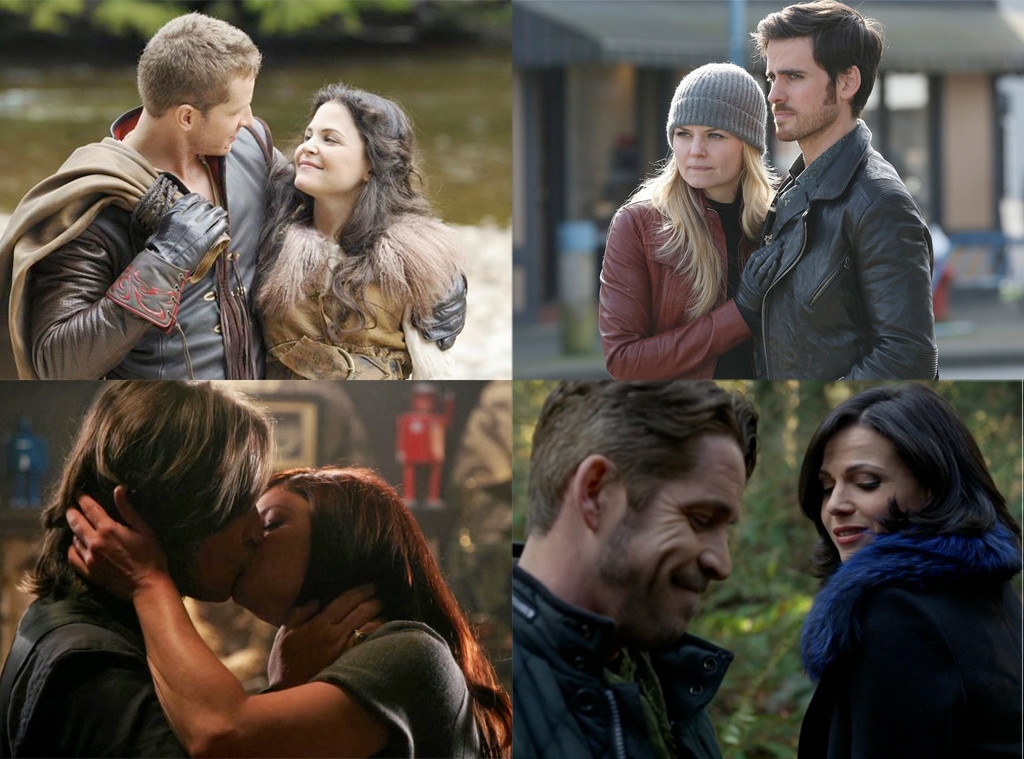 ABC
Once Upon a Time, in a faraway land, there are a bunch of couples that we just want to live happily ever after on the ABC fairytale drama. But as much as our hearts want that, this is TV, and that would be super boring to watch. Our brains know better!
So you know what that means: get ready for all the romantic drama to plague our favorite couples when OUAT returns for season five this fall! 
E! News caught up with all the cast members of this magical drama at Comic-Con in San Diego to get a relationship status update on all our favorite 'ships of choice, and every single answer was heartbreakingly similar. Prepare yourselves, Oncers...
Watch:
"Once Upon a Time" Stars Tease Romantic Spoilers
Emma (Jennifer Morrison) and Hook (Colin O'Donoghue)? Snow White (Ginnifer Goodwin) and Prince Charming (Josh Dallas)? Belle (Emilie de Ravin) and Rumpelstiltskin (Robert Carlyle)? Regina (Lana Parrilla) and Robin Hood (Sean Maguire)? No matter which couple is your favorite, expect things to get dark, tense, complicated and/or dramatic as hell this season for every relationship. Uh oh. 
Press play on our exclusive video above now to watch interviews with each cast member to see exactly why every romance is hitting a speed bump in season five! And don't blame the messenger, we're just as nervous as you are to watch these couples face their darkest and toughest times yet.
Once Upon a Time season five premieres Sunday, September 27 at 8 p.m. on ABC.