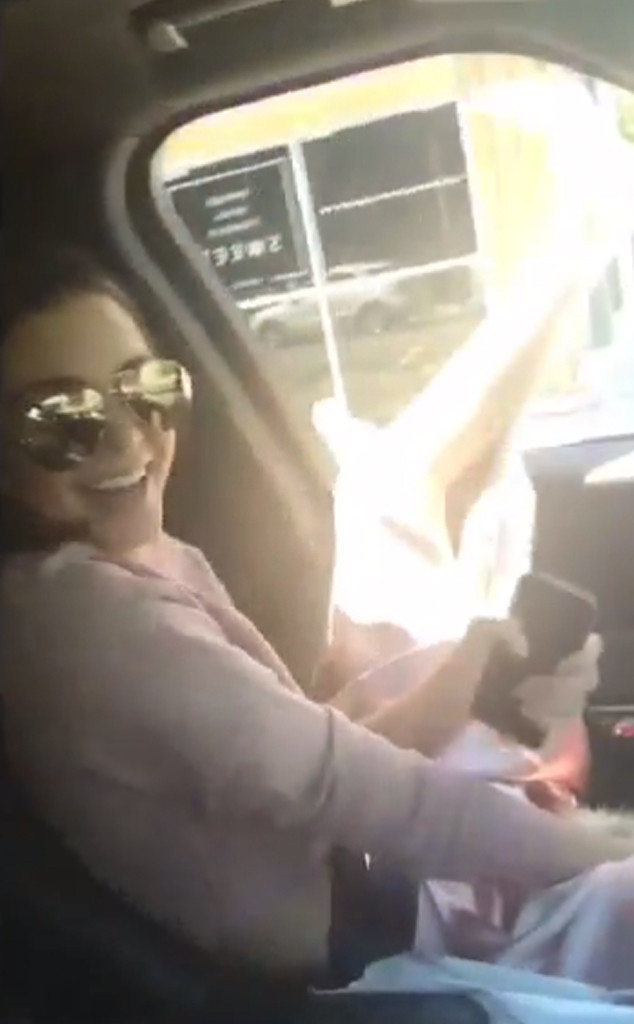 Snapchat
Watch out world, Kendall Jenner is on the road!
The 19-year-old's driving technique has Instagram users raising their eyebrows recently, when the account KylizzleSnapchats (which posts most, if not all, of Kylie Jenner's snapchats) shared a video from the 17-year-old's story featuring her older sister getting a little distracted behind the wheel.
The short clip, shot by Kylie in the passenger seat, shows Kendall with her left leg out of the window, yelling, "I fixed it! I f--king fixed it!" And it is just the most confusing thing ever.
What did she fix? Why is she yelling? Why is her leg out the window? Is she driving? What is happening?! Most of these questions remain unanswered (except that yes, Kendall was driving), but the supermodel proceeded to throw her hands in the air to cheer for her victory, while bringing her leg back inside the car and looking at the camera.
Yeeeeeah, it made people pretty nervous.