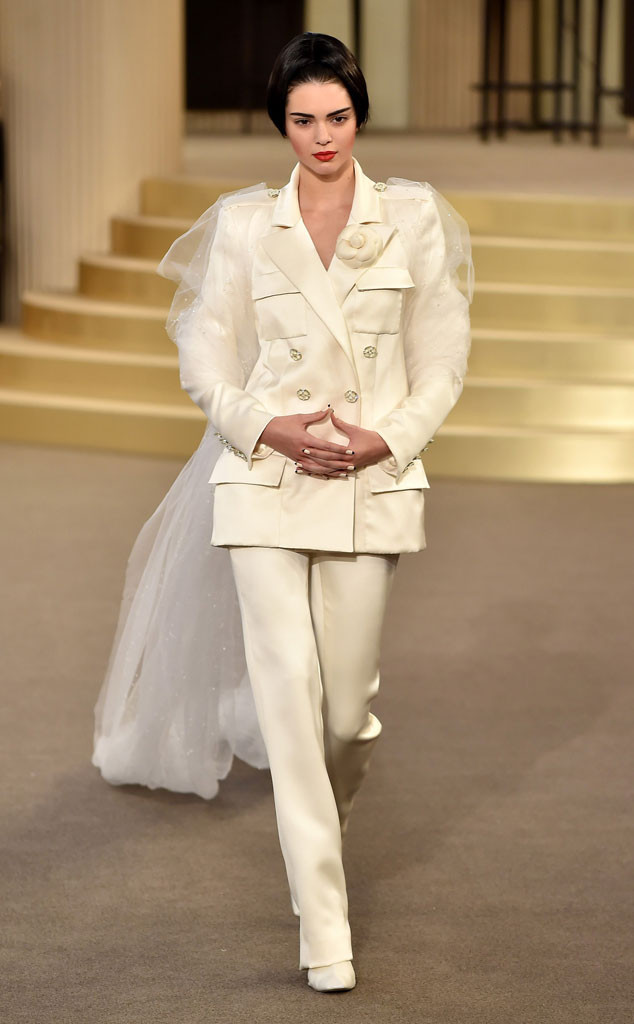 Gareth Cattermole/Getty Images
Karl Lagerfeld just gave Kendall Jenner a major promotion.
For her seventh Chanel fashion show appearance, the E! star closed the label's casino-inspired show in a crisp white bridal pantsuit. Yup, that's right, she got to walk the runway solo. An act that officially solidified her status as a full-blown supermodel.
Styled with an edgy blunt bob, bold brows and flushed cheeks, the wedding blazer featured a structured double breasted silhouette mixed with delicate white roses and a lengthy veil.
Quite a different vibe then the goddess divine look she sported just days earlier at the Versace Atelier fashion show.