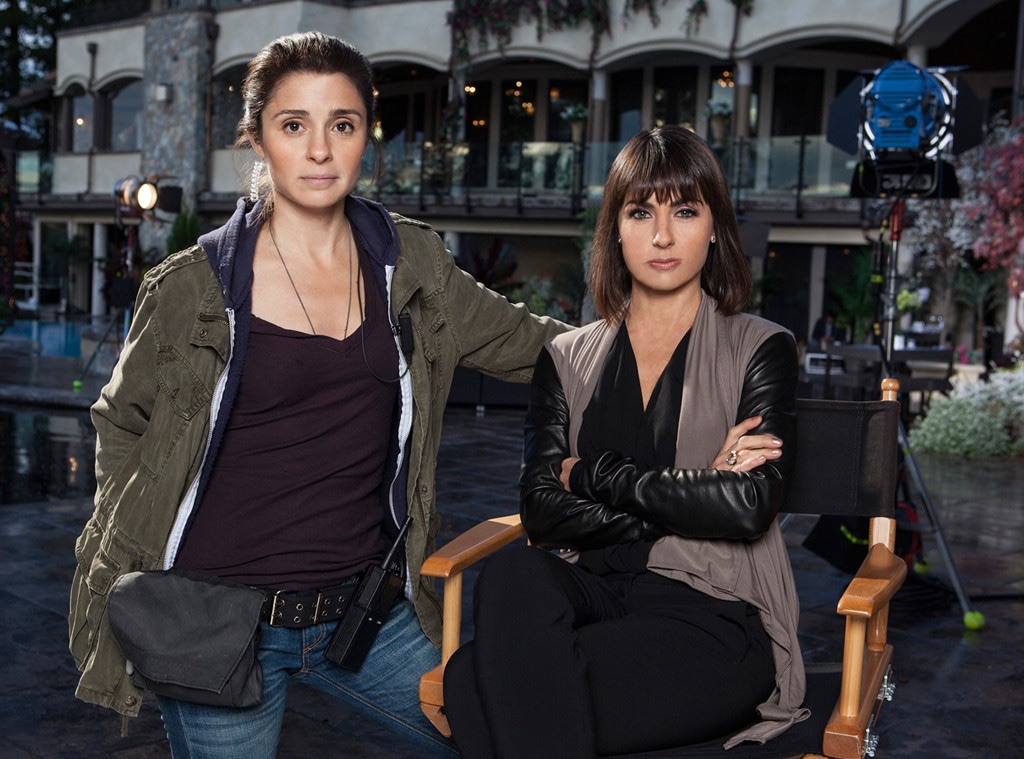 Lifetime
Lifetime is keepin' it real.
UnREAL, our new summer obsession starring Shiri Appleby and Constance Zimmer, was renewed for a second season, the network announced on Monday. The juicy drama, which is a scandalous behind-the-scenes look at the making of fictional reality dating show, Everlasting, will return with a 10-episode second season in 2016.
 "We couldn't be more proud to bring back UnREAL," Liz Gateley, Executive Vice President and Head of Programming for Lifetime, said in a statement. "With authentically flawed characters, sharp storytelling and impeccable performances, this show is propelling our brand in a truly exciting direction – an unexpected and bolder Lifetime. We are thrilled to continue our work with Marti and Sarah and the incredible A+E Studios team, as we together bring a new generation of viewers to Lifetime."
When we chatted with Sarah Gertrude Shapiro, who created the show along with Marti Noxon, she revealed that the first season of Everlasting, which stars Adam (Freddie Stroma) as the suitor looking for a wife, will wrap up at the end of UnREAL's first season. "The show within a show will be a season within a season, so you have a full season of Everlasting contained in a season of UnREAL," Shapiro told E! News.
But wait, does that mean Stroma will not return as Adam in season two, since his televised journey for love will come to an end? Well, he probably won't be back on Everlasting as the format is going to change.
"We'll probably stick with the Everlasting format, but we'd have to refresh and we'd probably put a twist on it," Shapiro said. "There are a lot of different ways we can go with it, just in terms of either having a female suitor or multiple suitors or a different location...but I think that the romance genre is just so juicy thematically for us that I think we're going to stay with it for another season."
UnREAL airs Mondays at 10 p.m. on Lifetime.