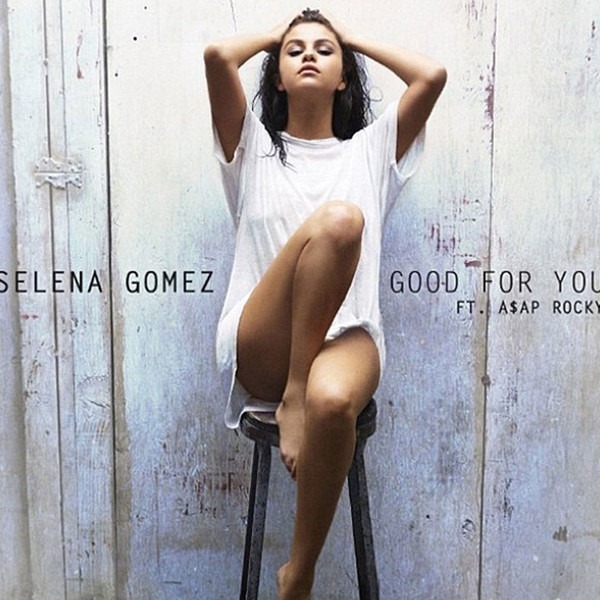 Selena Gomez's steamy video for "Good For You" has been really good for business.
We are so happy to report that Gomez's new single has debuted at No. 1 on the Billboard Digital Songs Chart with more than 178,000 songs sold.
And even better? It's a personal best for the 22-yearold Spring Breakers star, beating out her previous best week with "Come and Get It."
"Good For You," which features A$AP Rocky, is the first single from Gomez's upcoming album.
In the video, which currently has almost 17 million views on YouTube, Gomez writhes around on a couch, the floor and other places. At one point, she even strips down to take a slow-motion shower.
"Baby, let me be good to you, good to you, uh-huh / Let me show you how proud I am to be yours / Leave this dress a mess on the floor," she croons.
The cover art for the single shows Gomez in a white t-shirt with bare legs sitting on a bar stool.
She also sings, "I'm on my marquise diamonds / I'm a marquise diamond / Could even make that Tiffany jealous / You say I give it to you hard / So bad, so bad / Make you never wanna leave / I won't, I won't."
Hot!
Gomez is currently finishing up the album.
We cannot wait!