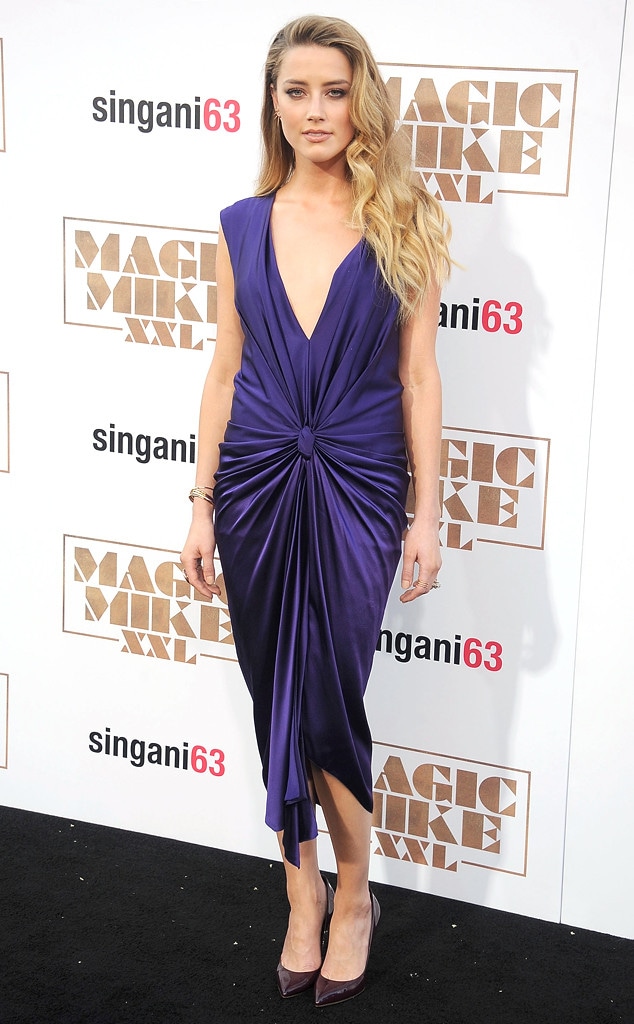 Gregg DeGuire/WireImage
Amber Heard wants her talent, not her sexuality, to define her career.
And as one of the few females on the impressive list of stars in Magic Mike XXL, the 29-year-old shared with The Times (via U.K.'s Independent) why her part in the highly anticipated sequel initially grabbed her attention.
"It's a film about men seeking sexual attention," she explained. "My character's function has nothing to do with her sexuality."
Heard also told the paper that she doesn't want Hollywood to have any impact on who she chooses to be with.
"I don't want to have to deny my sexuality in order to be me. But I don't want to have to be defined by it," Johnny Depp's wife shared.
"I'm fundamentally opposed to trying to edit myself to be palatable or popular. I don't give a f--k. I fight, but I shouldn't have to."
In an interview with Elle magazine back in 2013, the actress spoke about her past, longterm relationship with photographer Tasya van Ree.
"I didn't want to look like I was hiding anything," she said of speaking about her personal life. "I'm not, and wasn't ever, ashamed."
"I don't imagine myself, my work, or my life, fitting into any kind of standardized path. In fact, the idea of there even being a standard freaks me out a lot."