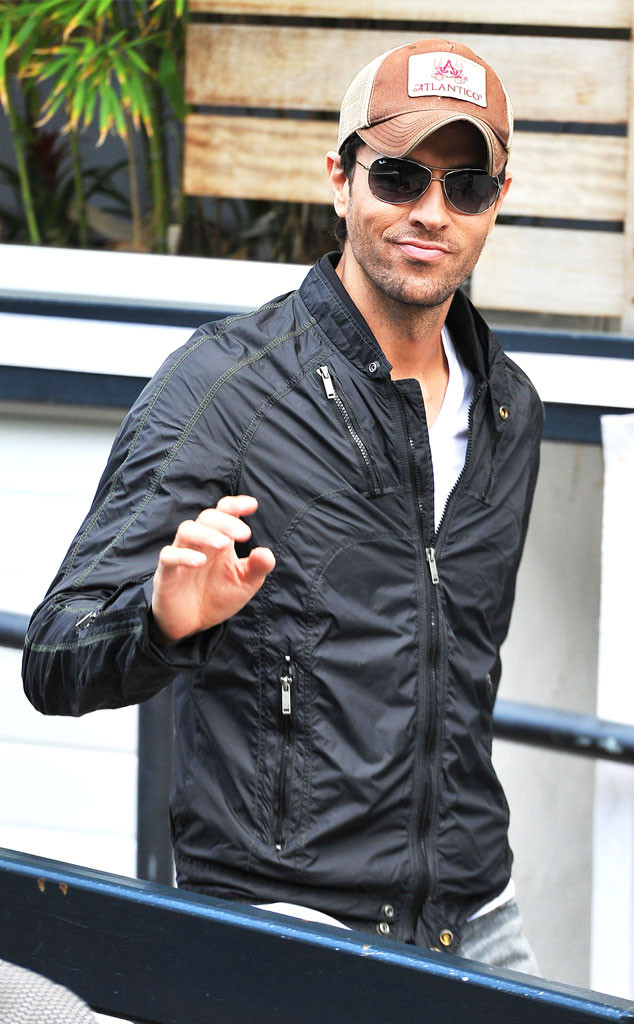 Xposure/AKM-GSI
Even Enrique Iglesias has to deal with the DMV...or else!
The singer faces misdemeanor charges of obstruction and driving with a suspended license following a May 6 traffic stop in Miami-Dade County, E! News can confirm.
According to a Florida Highway Patrol arrest affidavit, Iglesias was driving a white Cadillac SUV northbound on Interstate 95 in a closed express lane. A trooper saw and approached the vehicle with lights and sirens on. The SUV pulled over onto a paved shoulder of the road, but according to the arrest affidavit, Iglesias "jumped from inside the driver's seat onto the rear passenger's seat," while his male passenger, identified as Abel Tabuyo, "jumped from the front passenger's seat onto the driver's seat."