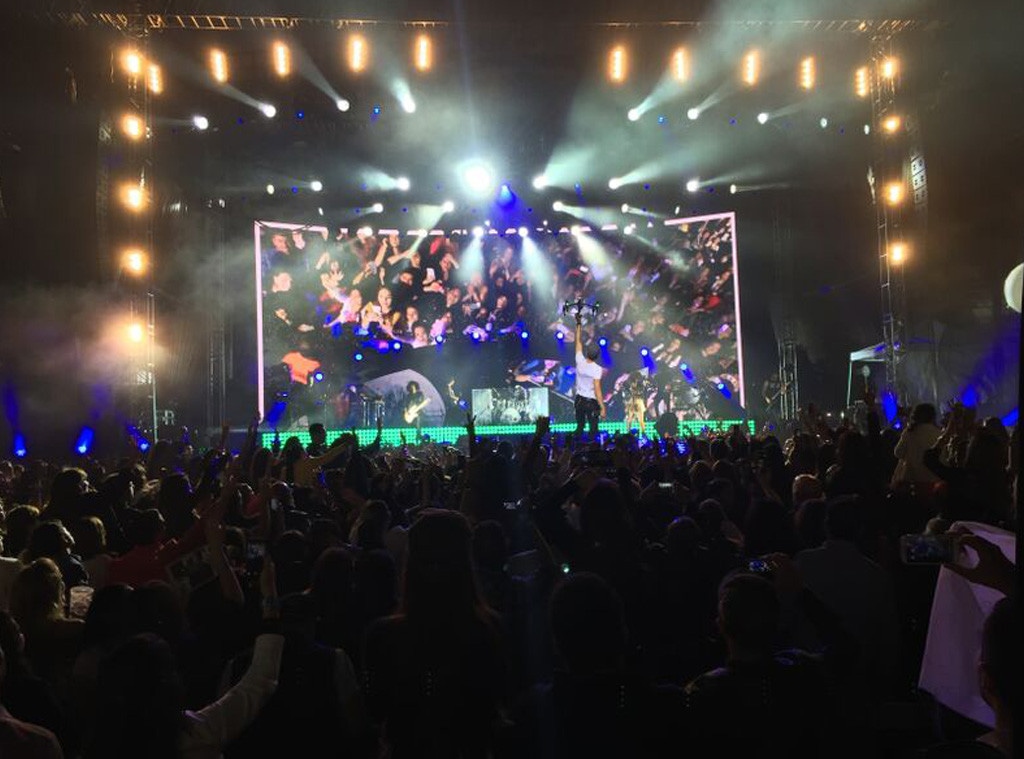 Francis Ramsden
UPDATE: "Thank you to all for your concern and good wishes," the singer's rep said Monday. "Enrique is currently undergoing reconstructive hand surgery today. He will resume his tour July 3 in Mexico City. We appreciate your thoughts and prayers."
—————————————
Yikes!
Enrique Iglesias suffered a bloody injury in a freak accident involving a drone at one of his concerts.
The 40-year-old Latin pop singer was performing in front of some 12,000 people at Plaza de Toros de Playa in Tijuana, Mexico as part of his Sex and Love world tour on Saturday when a drone used to capture photos hovered near him. He grabbed it and some of his fingers were sliced.
"Last night, Enrique had a show at a bullfight ring in Tijuana, Mexico for 12k+ people as part of his Sex and Love world tour. During the show, a drone is used to get crowd shots and some nights, Enrique grabs the drone to give the audience a Point of View shot," his rep told E! News. "Something went wrong and he had an accident."
"He was semi-treated by crew on the side of the stage to try and stop the bleeding," he added. "He was advised to stop the show. He decided to go on and continued playing for 30 minutes while the bleeding continued throughout the show."
Iglesias performed "I Like It" with a bandaged, bloody hand, which he held behind his back. He also smeared some of the blood on his white T-shirt to draw a heart.
He rep shared several photos of the singer at the concert, post-accident. (Warning: Graphic images)
The crowd cheered and shouted the soccer chant, "Olé, Olé, Olé" as he waved both hands in the air onstage.
Watch:
Enrique Iglesias Severely Injured During Concert
In a video posted by The Huffington Post's Spanish-language Huffpost Voces website, the singer is seen being treated at the venue and saying, surprised, "Do I have blood everywhere? I feel numb."
Bonilla said Iglesias was later rushed to the airport, where he was met by an ambulance.
"He was then put on a plane to L.A. to see a specialist," he said. "We will continue to update as we have more info. Thank you all for your love and concern."
Iglesias is still scheduled to perform his next show on June 3 in Mexico City. He is set to give one more concert there the following day and then take a break until August, when he heads to Europe for more gigs.
(Originally published on Sunday, May 31, 2015, at 12:25 p.m. PDT.)