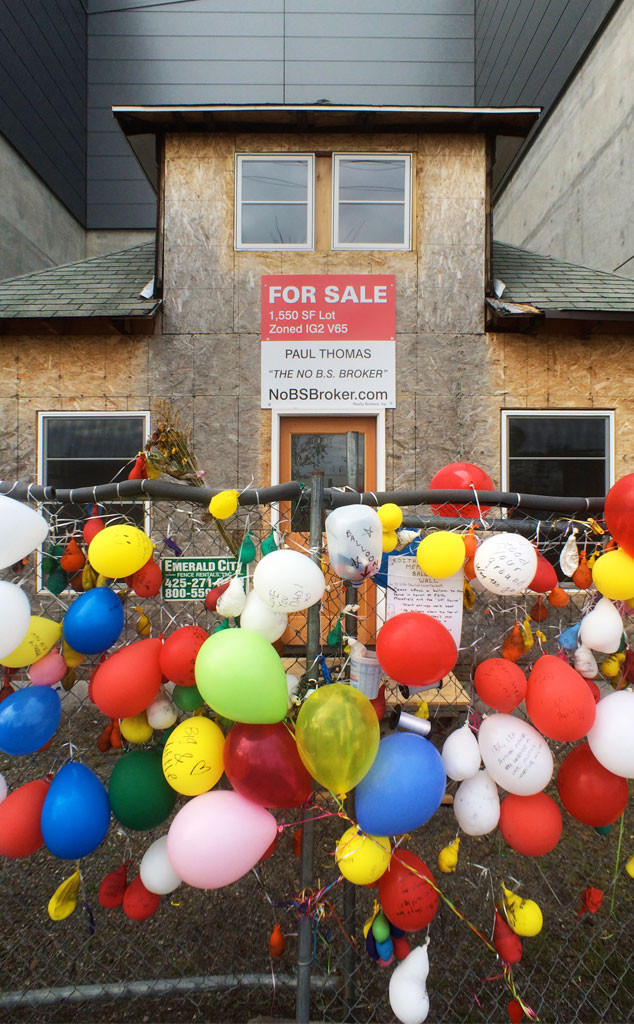 Kevin Schafer / Getty Images
Quick! Does anyone have the ability to move a 600 square foot house?! We need to save the Up house!
In case you didn't know: the 2009 Pixar film Up, also known as The Most Heartbreaking Love Story Told in Under 10 Minutes, is a true story. Kind of.
About a decade ago, Edith Macefield of Seattle famously turned down a $1 million deal from developers so she could keep her house, which led to businesses being built around her home. Pixar has stated that Up wasn't based on any actual location, but we like to think if that movie happened for real, it would involve this house.
Edith died in 2008 at the age 86, but if you have a few minutes to spare, you really need to read her life story. She reportedly was a WWII spy! How cool is that?!
"I went through World War II, the noise doesn't bother me," she said about all the construction around her house. "They'll get it done someday."