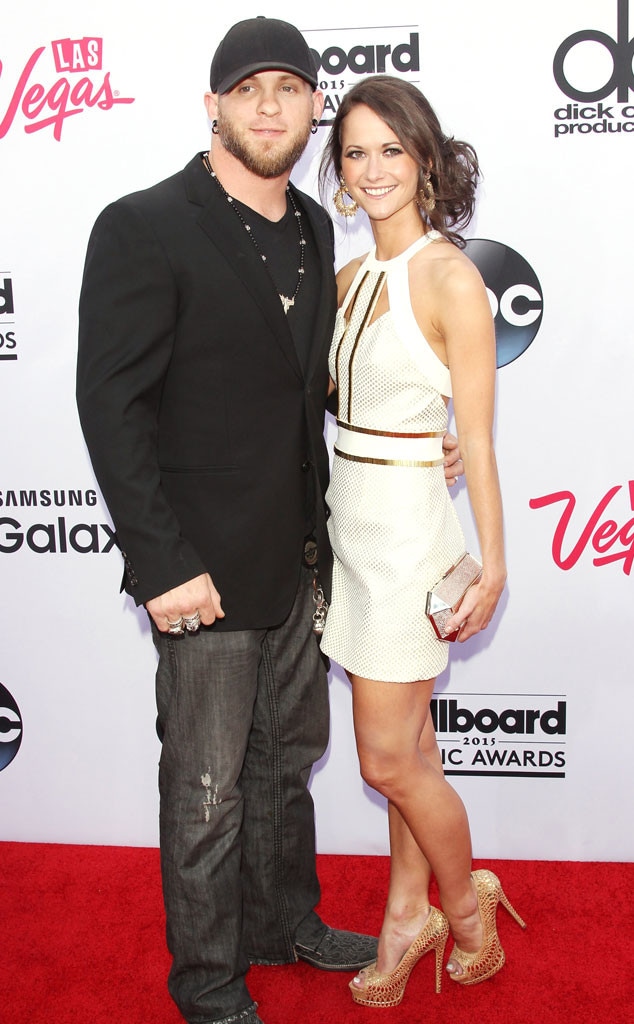 Michael Tran/Getty Images
Brantley Gilbert is a married man!
The country singer tied the knot with girlfriend Amber Cochran; the wedding was held at his Georgia home, a source exclusively confirms to E! News.
Cochran has inspired many of Gilbert's songs including "More Than Miles" and "You Don't Know Her Like I Do." She's the one who almost got away.
The Just As I Am country singer told E! News earlier this year, "I met her 10 years ago. I met her in church, and long story short, we were on and off for five years, mostly on." Gilbert confessed, he was making some poor decisions which led them to break up. "Losing her, it was a straight downhill jolt at first," he added.
The two eventually got back together, and Gilbert told us, "She's the one that got away for five years, and they always say if you love something you've got to let it go, and if it's meant to be, it'll come back. It's so cliché, but now it happened to me. So I'm a believer."
Charley Gallay/NBCU Photo Bank via Getty Images
As for the size of the wedding, when we spoke with the singer in May, he shared that the wedding wouldn't be "very big at all. The only reason it's got any size to it is we're both from small towns that the only thing that divides the towns is a river. It's all people we've known most of our lives."
On his vows, Gilbert said, "I just want to speak from the heart."
The new Mrs. Gilbert will continue to inspire Brantley. As Gilbert previously told us "she's been in my soul since the day I met her...she has and will continue to inspire song after song in my life."
Congratulations Mr. and Mrs. Gilbert!
PHOTOS: Country's music cutest couples