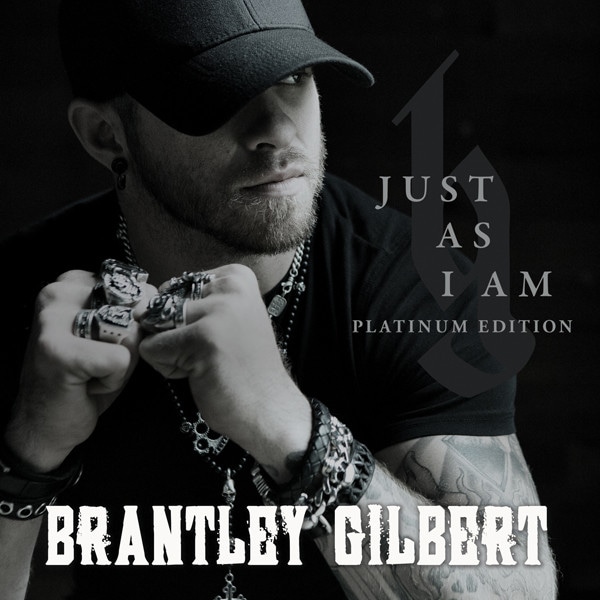 Big Machine Label Group
Brantley Gilbert has so much to celebrate!
His recently released Just As I Am: Platinum Edition soared to No. 1 on iTunes' Top Country Chart and hit No. 8 in the All-Genre rankings, and he's soon to be married to the gal whom he has sweetly described as "the one that got away."
Though now he should really call Amber Cochran the girl who almost got away, right?
The couple have known each other for 10 years, dating on and off for five. Gilbert admits he lost her because, he tells E! News, "he was making some decisions and running with some folks, and living in a way she wasn't going to be a part of."
Gilbert says he didn't just lose Amber, either.
"I'll be the first one to tell you," he says, "that some of the people who are nearest and dearest to my heart said, 'You know what, man, if that's what you're about right now, I can't roll with it.'"
"Losing her, it was a straight downhill jolt at first," he added. "That's one of the things that really made it hit home, like, 'Hey, man, we really got an issue here.'"
Gilbert's song "Just As I Am" is a very candid, raw, and honest recollection of that difficult time period.
He wrote the bridge of the song when he was coming home one night, saw a chapel, and "it was one of the first times I had that 'come to Jesus' meeting about my drinking right in front of the cross."
Gilbert has since weathered the storm. He tells us that writing the song was "pretty theraputic" and doing so felt like "victory, because I beat it! I made it through."
Evan Agostini/Invision/AP
Gilbert indeed has made it through, and he and Amber are soon to be husband and wife. Asked if they'll have a small or big wedding, Gilbert says it will "not be very big at all. It's going to be with people we've known most of our lives."
As far as vows go, Gilbert says, "I just told the minister I just want to speak from the heart."
Even though the two spent time apart before reuniting for good, Gilbert says, "She's been in my soul since I met her."
In fact, their love story was a testament to the age-old saying, "If you love something, and you let it go, if it's meant to be yours, it will come back." The saying is "so cliché, and I always made fun of anyone that ever said it," Gilbert says. "But now it happened to me. So, I'm a believer."
Gilbert is currently on a motorcycle ride with Harley Davidson and the Wounded Warrior Project to celebrate his album's success, and will end the ride on Saturday in Louisiana, where he will be playing with Kenny Chesney.
He'll join Chesney on tour this summer for select stadium dates. "I'm super excited," Gilbert told E! "He's a superstar, there's a lot to learn."
He added, laughing, "It's the first time I've gotten to watch his show not sitting in the nosebleeds."