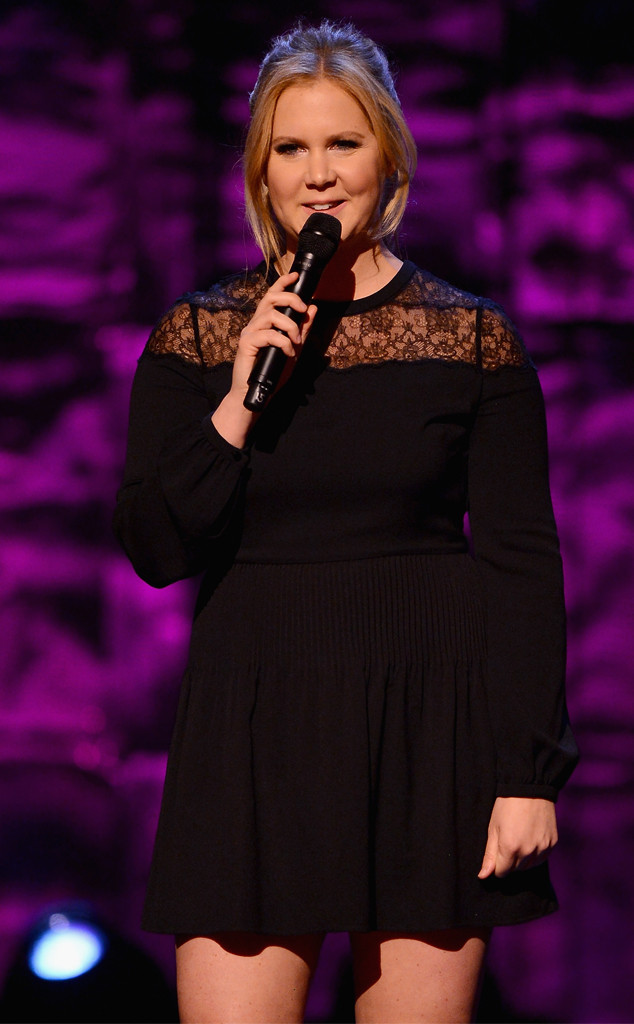 Stephen Lovekin/Getty Images for Comedy Central
Amy Schumer says she doesn't have much time these days for dating, but that doesn't mean a girl can't dream.
And in her new movie Trainwreck (in theaters July 17), she plays a magazine writer who has countless one-night stands and dates because she's not exactly a fan of monogamy.
So when I caught up with Schumer and her co-star, Saturday Night Live's Vanessa Bayer, this weekend at the Trainwreck junket, I suggested we play my version of The Dating Game.
In short, I asked them to describe their dream dates with different celebs.