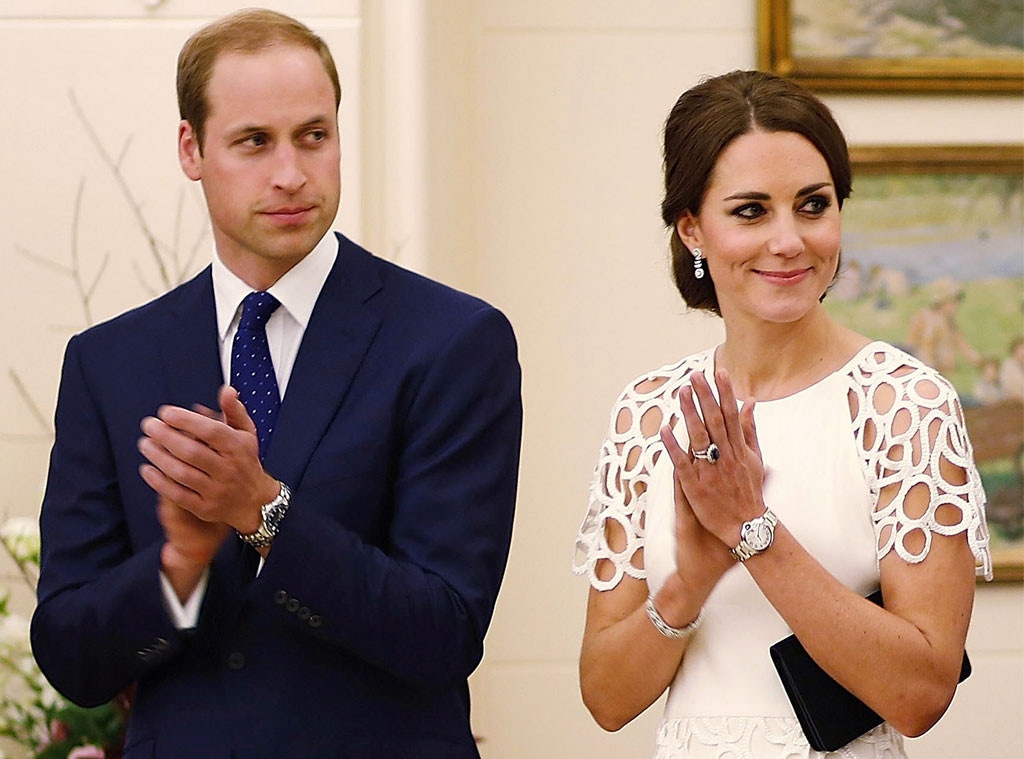 Stefan Postles/Getty Images
It pays to be born a royal—literally.
Prince William and Prince Harry are both employed, but they—along with Kate Middleton—still receive a substantial allowance from Prince Charles to help cover the costs of official royal activities. On Tuesday, Clarence House released the Annual Review of Charles and wife Duchess Camilla's expenditures throughout the past year (up to March 31, 2015), and as it turns out, dad is quite the charitable guy when it comes to his kids and a number of causes he supports around the world.
Per the report, £2.965 million (the equivalent of about $4.667 million) in funds are allocated toward funding the "official activities" of William, Kate and Harry. The palace didn't provide a breakdown of exactly how these funds are spent (i.e. how much goes towards paying staff, travel costs, wardrobe, etc.), so we can't really know exactly how much Kate's recycled outfits are helping preserve the family fortune!
Most all of this royal funding comes from the Duchy of Cornwall, Charles' estate which received £19.845 million (approximately $31.239 million) during the year. Per Clarence House's report, this is where the future king's private income comes from, and it covers the majority of costs for Charles, Camilla, William, Kate and Harry's public and charitable work.
Just £1.736 million (approximately $2.73 million) of funding comes from the Sovereign Grant, which covers property services and travel, and just £498,000 (about $784,486) is drawn from government departments (including taxpayers).
Like any private individual, Charles pays income tax on these earnings.
The palace also released a carbon report for Charles and Camilla's year. This is essentially a breakdown of the couple's eco-footprint over the past year, including their efforts to reduce greenhouse gas emissions that result from their work. Per the report, Charles "has been a leader in helping to foster good sustainability practice for 40 years," and because of this, Clarence House "is committed to monitoring, reporting on, and continually improving its sustainability performance."
Clearly Charles understands all the money in the world won't mean much if we've depleted all our resources!