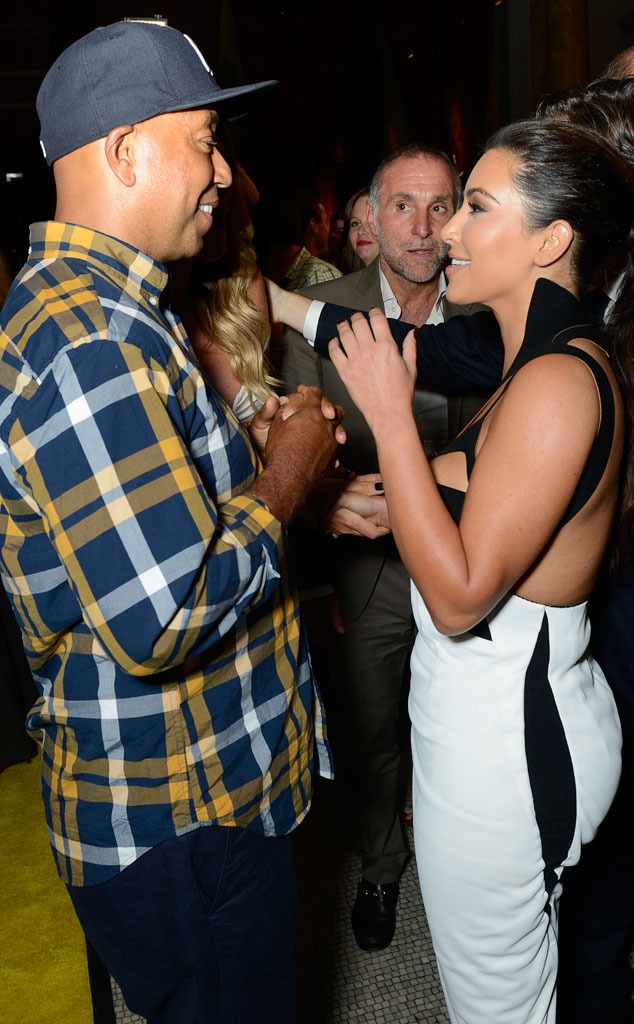 Eugene Gologursky/Getty Images for DuJour Magazine
Sorry Donald Trump, but you're not getting a vote from Russell Simmons this upcoming election.
Ever since announcing his run for the President of the United States, the Celebrity Apprentice star has faced his share of supporters and critics. One famous face who leans more towards the latter category is Simmons.
On Saturday afternoon, the fashion designer and Def Jam co-founder headed to Twitter to share his thoughts on the latest Republican candidate. And in a surprise proclamation, Simmons made it clear that another famous reality star could do a better job running the country than Trump.
"Kim K being better president then Trump?" he tweeted to his followers. "A sweet compassionate celebrity is better than a conservative angry one. No diss on either person."
His latest comment comes just a few short days after criticizing Trump during an interview with HuffPost Live.
"I don't like his politics. I don't think he'd be good for America at all," Simmons said regarding Trump heading to the White House. "He makes a lot of news. Doesn't have as much influence as, say, Kim Kardashian."
He concluded, "She would probably be a better president, in my opinion." 
While Trump himself has yet to respond to Simmons' comments on social media, the successful businessman insists that he can change America for the better.
"I'll be the greatest jobs president that God ever created," he shared from Trump Tower when announcing his candidacy. "I have a great love for our country, but it is a country that is in serious trouble…Americans deserve better than what they get from their politicians—who are all talk and no action."
Sorry Trump, but Simmons is going to need a bit more persuasion before Election Day arrives.