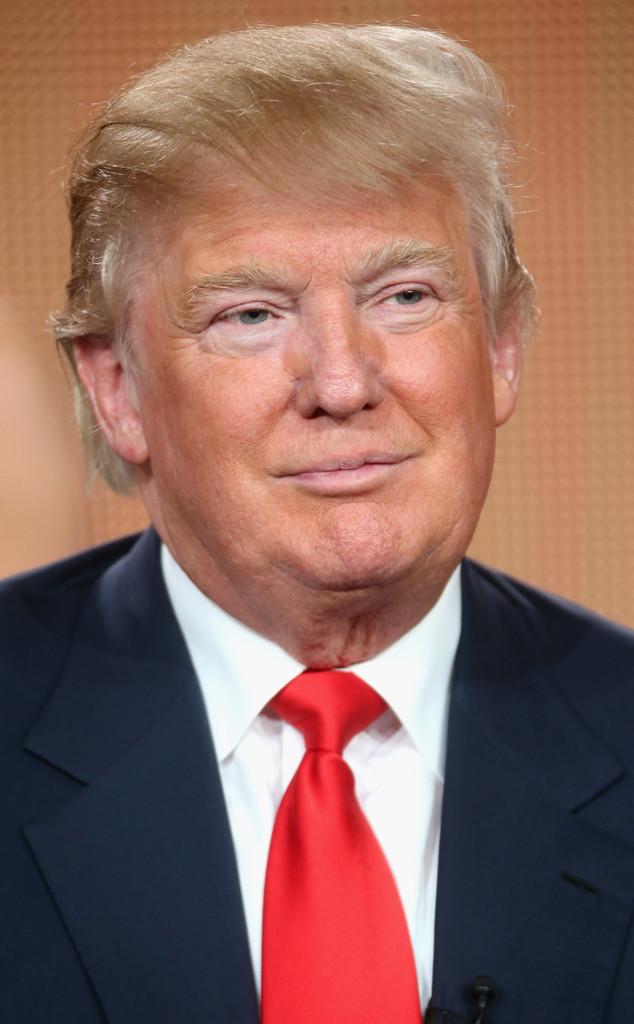 Frederick M. Brown/Getty Image
It's official: Donald Trump is running for president.
After countless teases on social media, the real estate mogul announced his bid Tuesday morning. He has talked about running for the Oval Office for years, and he finally broke the news from Trump Tower in New York City.
His final tease came Tuesday when he tweeted out his "major" announcement using his campaign slogan, "Make America Great Again." His daughter, Ivanka Trump, introduced him.
"My father is the opposite of politically correct," she said. "He says what he means and means what he says."
Donald took the stage and explained, "We don't have victories anymore." He cited trading failures with China and Japan, saying you don't see a Chevrolet in Tokyo, while Japan sends "their cars over by the millions."
"The U.S. has become a dumping ground for everybody else's problems," he added. "It's true, and these are the best and finest."
The Celebrity Apprentice star also talked about unemployment in America, telling the crowd that the "real" rate is anywhere between "18 percent and 20 percent."
"They can't get jobs because there are no jobs," he said. "China has our jobs. Mexico has our jobs." He also attacked Obamacare, which he referred to as "the disaster called the big lie." He explained that it really kicks into gear in 2016, when President Barack Obama will be "playing golf."