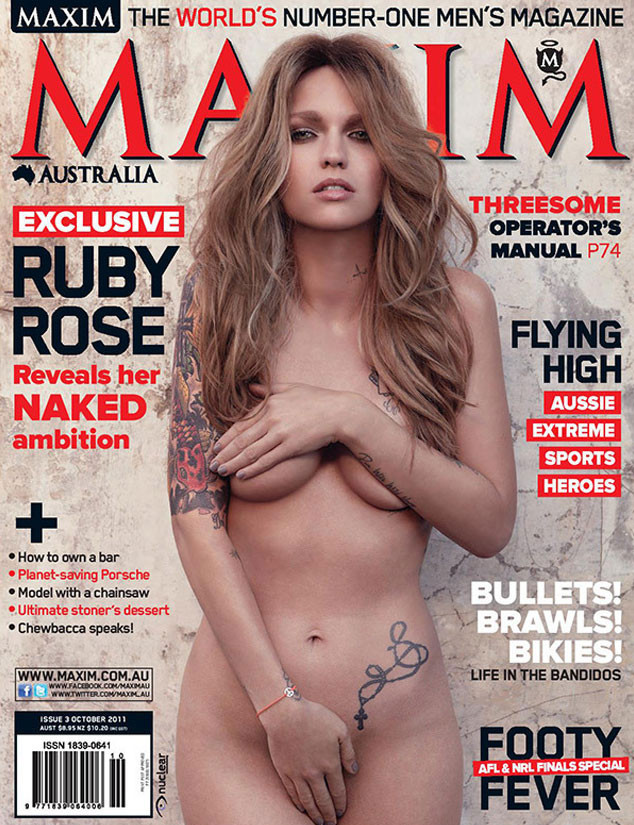 Maxim Australia
Ruby Rose, the gift that keeps on giving, got naked on-camera long before Orange Is the New Black.
The 29-year-old actress and model has been drawing lots of attention, even sparking affectionate Internet memes, since she made her official debut as the sexy, cunning inmate Stella on season 3 of the Netflix show after it began streaming last week.
"My manager was like, 'You're like a viral sensation.' And I'm like, 'That sounds like an STD,'" Rose told The Huffington Post.
In one now-iconic scene, her character appears naked while talking to fellow prisoner Piper, played byTaylor Schilling, in the bathroom.
Recently, her new fans have discovered that she once posed nude for Maxim Australia magazine. And boy, did she look different.