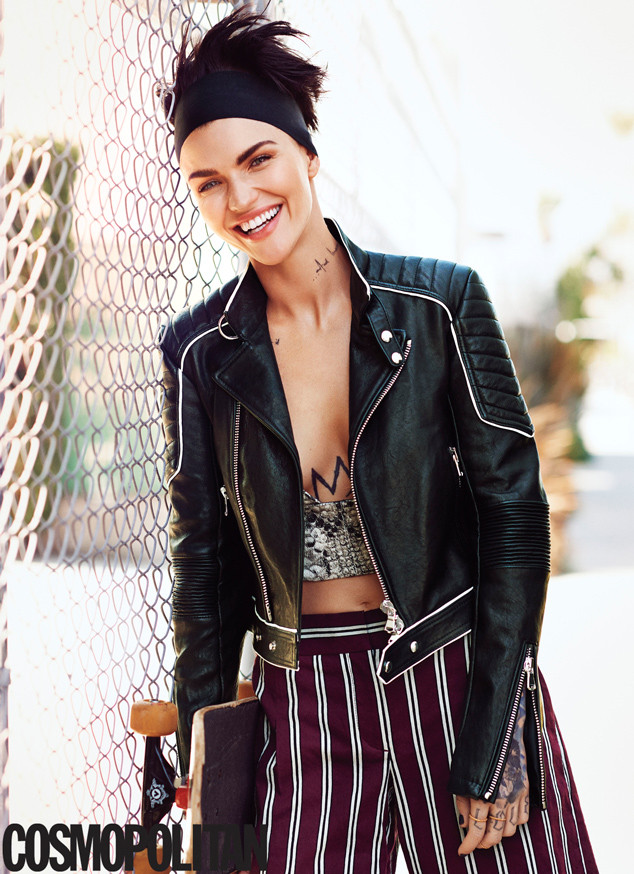 Tom Schirmacher/Cosmopolitan
Ruby Rose has a lot to be happy about these days—she's happily engaged to designer Phoebe Dahl and has a role on the upcoming third season of Orange Is the New Black!
There was a time, though, that the 29-year-old Australian star wasn't fully content with her life. As she tells Cosmopolitan, "For a long time, I wished I'd been born a boy."
"I didn't know there were options like gender neutral or gender fluid," she explains. "I later realized you could be a girl and dress like a guy….As soon as I met [my fiancée] Phoebe, I knew. She's everything that I would want in somebody. She's talented, she's funny, and she also has this charitable, giving side."