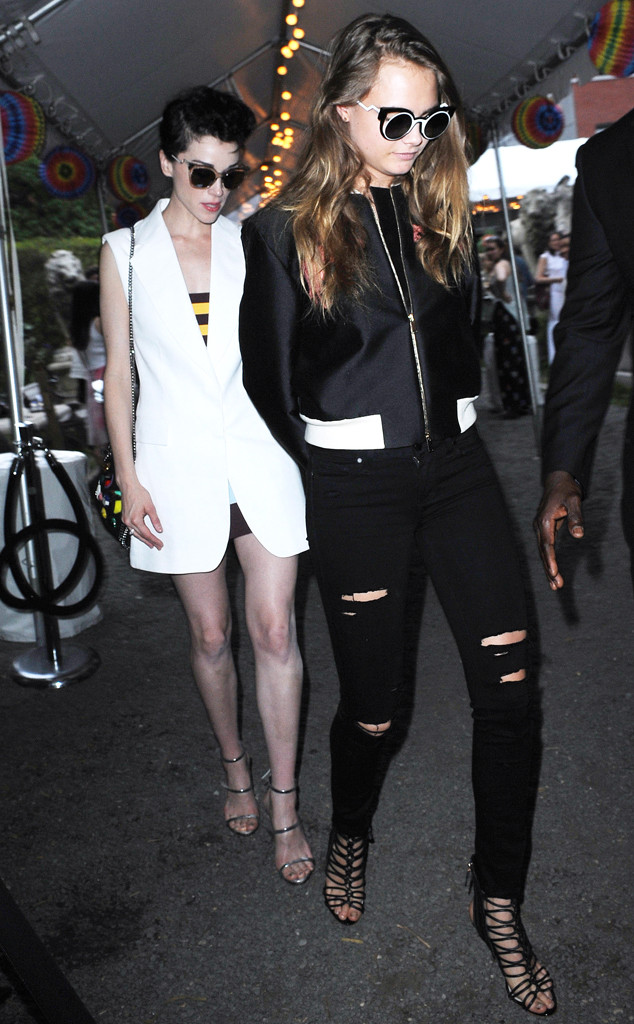 MachettePix/startraksphoto.com
Cara Delevingne recently opened up about her girlfriend, indie pop and rock musician St. Vincent, saying she is "in love" with her and feels "so happy" with who she is these days.
The 22-year-old British supermodel made her comments to Vogue while discussing her sexuality. St. Vincent, who has occasionally been photographed together with Delevingne, has not commented.
Check out seven things to know about the musician:
1. Her real name is obviously not St. Vincent
The 32-year-old was born Annie Clark in Tulsa, Oklahoma and was raised in Dallas, Texas.
"It's actually a family name. It's kind of an old family name," she told Boston NPR station WBUR in 2008. "It was a middle name."