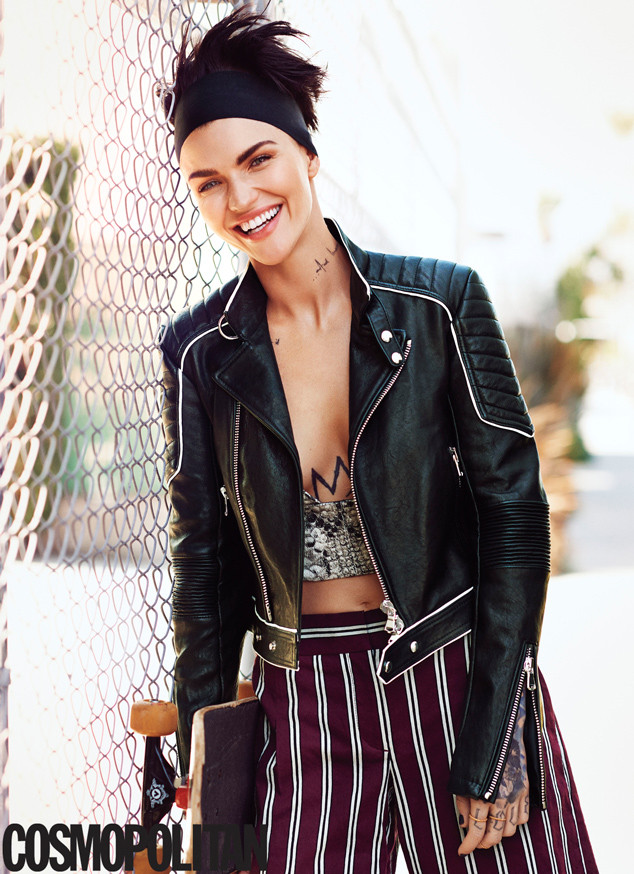 Tom Schirmacher/Cosmopolitan
Oh, Ruby Rose, we just can't quit you.
The new Orange Is the New Black star has been making waves ever since entering Litchfield Penitentiary during season 3, and fans just can't get over this blue-eyed beauty.
Luckily, her massive amount of fans were able to get to know the actress a little better today when Rose hosted a quick Twitter chat with her fellow co-stars to answer some of their burning questions. So what gems did we pick up about our new obsession and girl crush?
Here are nine interesting tidbits you may not have known about the gorgeous gal who has been stealing our hearts...