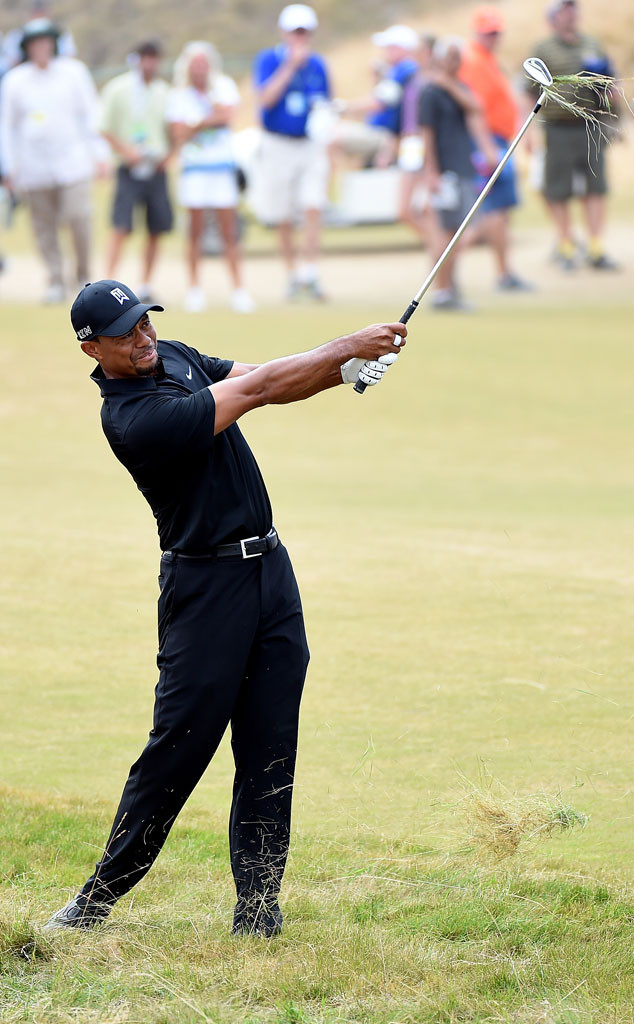 Harry How/Getty Images
Tiger Woods probably could have gone the rest of his professional career without knowing what it felt like to be Bobby Flay getting a star on the Hollywood Walk of Fame.
For the umpteenth time in the last few years, this was not Woods' day on the course—and not only because the three-time U.S. Open champion notched four bogeys in his first seven holes during the first day of play at the 115th Open.
The beleaguered athlete had to shoot his front nine as a small plane trailing a banner reading "CHEATER" circled the greens at Chambers Bay in University Place, Wash.