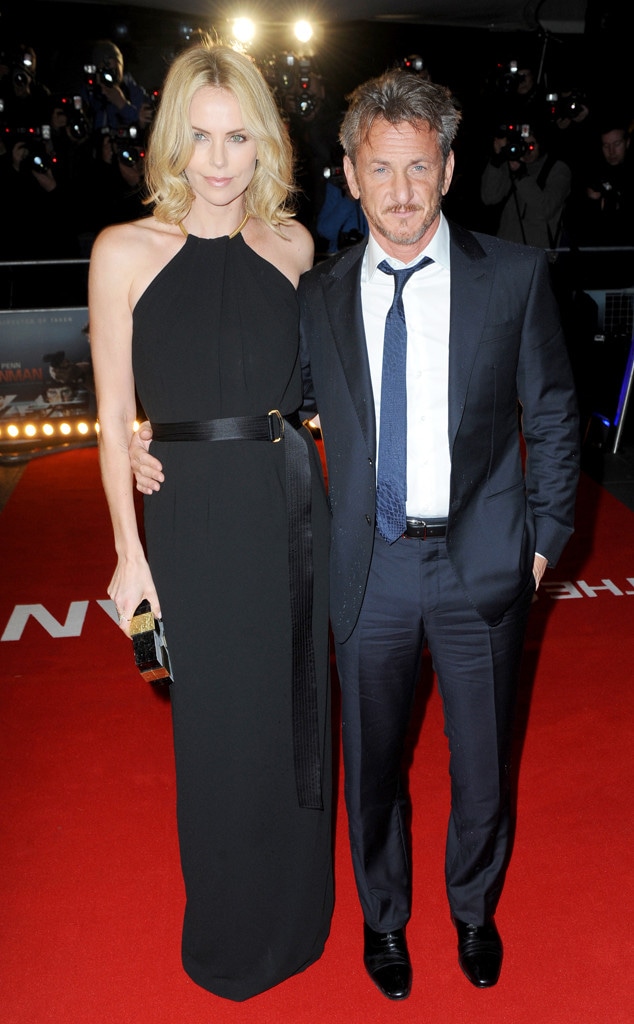 Dave J Hogan/Getty Images
Sad news for fans of Sean Penn and Charlize Theron. 
The 54-year-old Oscar winner and the 39-year-old South African beauty have split, multiple sources confirm to E! News. The two dated for about a year and a half; their last public appearance together was at Vienna Life Ball on May 16. 
The pair's split may come as a surprise to many considering the two seemed more in love than ever at the Mad Max: Fury Road premiere in Los Angeles last month, where an eyewitness said Penn was incredibly attentive to the Academy Award winning actress, even sneaking in kisses with the star at the premiere's after party. 
Earlier this year, there was even engagement speculation surrounding the pair although Penn dodged questions when probed about their relationship status during an interview with Good Morning America in March. "I have no idea," he said when asked if he plans to marry the stunning blonde (in December 2014, a source told E! News that the duo had "made a commitment to be together for the rest of their lives"). 
Gisela Schober/Getty Images
More recently, Theron, who is a mom to 3-year-old Jackson (she adopted her only child in March 2012), opened up about her "sacred" relationship with the Milk star while chatting with E! News at the CinemaCon red carpet. 
"It's great when you find something that's real and it's hard to keep that sacred, to keep that private in this work, but I go home at night and I close my front door and I'm a really, really happy girl," she said. 
She also opened up about the possibility of marrying Penn during an interview for Esquire's May 2015 issue. "We've been friends for 20 years," she said of the actor. "He was married, I was in a long-term relationship, our spouses—not regularly, but we were in each other's lives. I think our friendship stemmed from mutual respect—more on my end, because I really didn't have a body of work 20 years ago, but my love and passion for making films—that was our common ground." 
"The marriage thing is always so strange to me," Theron, who was previously in a nine-year relationship with actor Stuart Townsend, continued. "I love the possibility of anything, but I'm really enjoying myself and the everyday moment and how that coincides with my son and my life and my friends. I'm a very, very, very lucky girl. Very lucky. He's hot. He is hot." 
Jason Kempin/Getty Images
Likewise, Penn, who was previously married to Madonna from 1985 to 1989 followed by a 14-year union with Robin Wright that ended 2010, said he is open to the idea of marriage again at the age of 54 in a March interview with Esquire U.K. 
"I'm surprised to be in love," he admitted. "Lot of reasons. Fifty-three years old [at the time] plus finally beginning to figure out why you haven't been happy in a single relationship? It could seem too late."
He added: "Yes, I'd get married again. I'm in love with a woman and home is where the heart is, right?"
Pascal Le Segretain/Getty Images