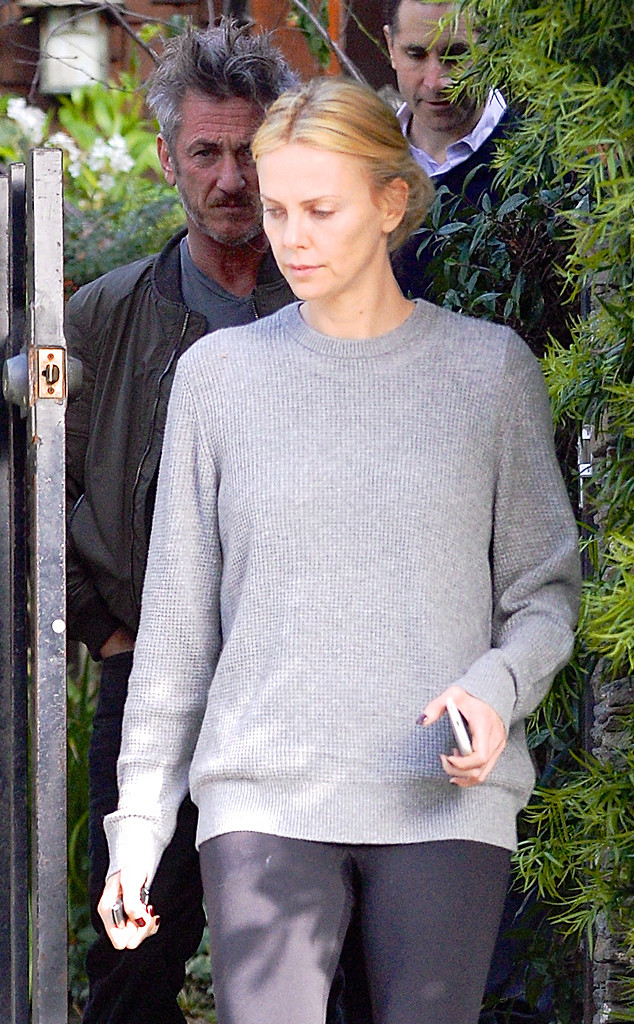 Dean/MRM/NPG.com
In case there was any doubt, things are definitely getting serious between Charlize Theron and Sean Penn.
The two lovebirds went to two homes while house hunting in Pacific Palisades today, an eyewitness tells E! News, adding that they were accompanied by a few realtors.
Charlize stunned, as usual, with a makeup-free face and dressed casually for outing. Sean was dressed as his usual self in a jacket and boots. The insider adds that Theron and Penn were also seen driving and browsing through the same neighborhood about a month ago, so this time they came to look at open houses.
The actor gushed about his reported fiancée recently, and even revealed that although he's been married twice before, he'd consider marrying Theron "a first marriage"—if that actually happens, of course.
The two-time Oscar winner says in the March 2015 issue of Esquire UK, "You say I've been married twice before but I've been married under circumstances where I was less informed than I am today, so I wouldn't even consider a third marriage, I'd consider it a first marriage on its own terms if I got married again. I mean, I like the tradition."
Penn was married to Madonna from 1985 until 1989, and then he and Robin Wright divorced in 2010 after about 14 years of marriage.
"I'm surprised to be in love," Penn, 54, admitted. "Lot of reasons. Fifty-three years old [when they got together] plus finally beginning to figure out why you haven't been happy in a single relationship? It could seem too late."
Awww!
—Reporting by Michelle Falls