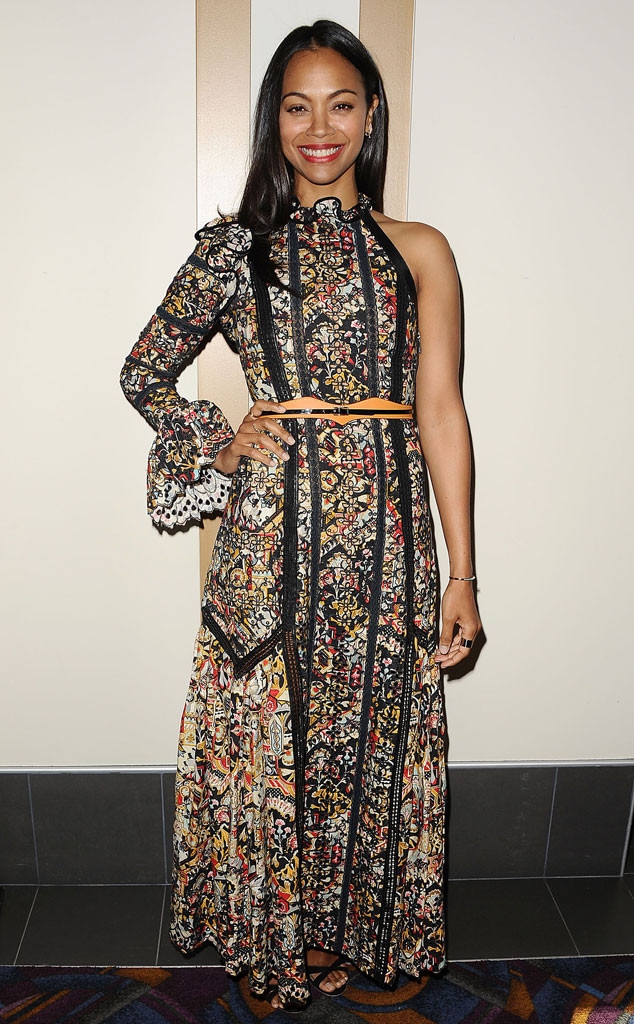 Jason LaVeris/FilmMagic
Still waiting to see the adorable faces of Zoe Saldana's twins? You're going to have to wait a little longer.
Yes, the Hollywood actress has shared consistent updates about her two boys. But one thing she doesn't feel comfortable with is showcasing their full identity online.
"I just don't want 16 years from now to get 'You are so disrespectful. You invaded, you exposed me and I wasn't ready,'" Saldana shared with E! News at the Los Angeles Film Festival. "Even though they're babies and they're under our care, it's still their face."
She continued, "Right now, they're not in the position to speak for themselves or make a decision…I don't want to make it for them."
Watch:
Why Zoe Saldana Won't Show Her Twins' Faces on Instagram
What Saldana will reveal is a problem so many parents can relate to. Yep, she's trying to have her six-month-old twins get on a normal sleep schedule.
"We're in the middle of sleep training so we have two nannies who are wonderful. One that's helping us and sort of guiding us and teaching us how to sleep train," she explained. "We just have extra hands because we are new time parents and the twins are giving us a run for our money."
She added, "The moment they popped out, they had personalities. They are two different people. Identical boys but two people." 
While she tries to get some much needed sleep—she's on a nap schedule with husband Marco Perego—the actress is supporting her latest big-screen project that many Americans may want to learn more about.
Titled Infinitely Polar Bear, the movie explores a manic-depressive father who tries to win back his wife.
"It was about bipolar disorder," Saldana shared with us when asked why she joined the project that hits theatres Friday. "There's very little that we know yet so many people are affected by this and not being well diagnosed."
Watch:
Zoe Saldana Talks "Infinity Polar Bear"