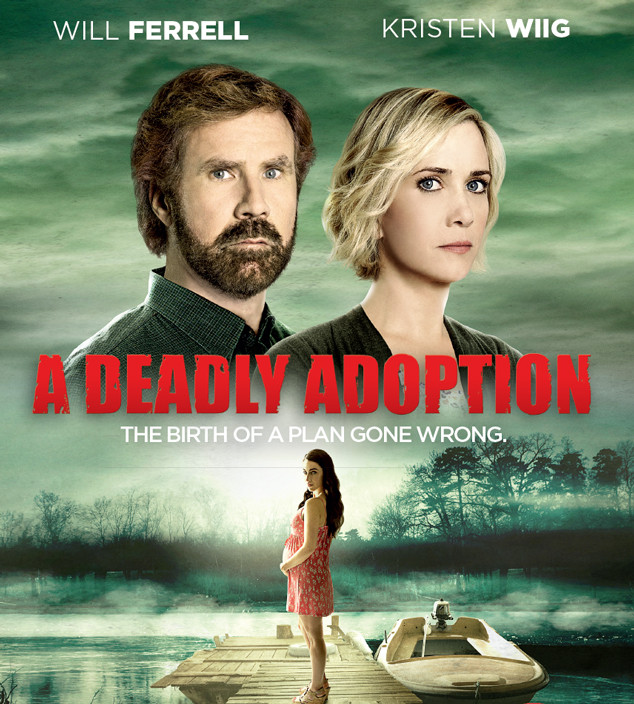 Lifetime
A Deadly Adoption is really happening, people! Yes, the billboard has been out there, but now Lifetime has released honest-to-goodness footage from Will Ferrell and Kristen Wiig's new TV movie. It's going to be great.
According to a Lifetime release, the movie is "inspired by a true story" and it's a "high-stakes dramatic thriller" about a power couple played by Wiig and Ferrell who house and care for a pregnant woman played by 90210's Jessica Lowndes in hopes of adopting her unborn child.
The short spot features an ominous voiceover, of course, a bloodied Ferrell, a bloodied Wiig with a gun and an idyllic lake where things are bound to go wrong.