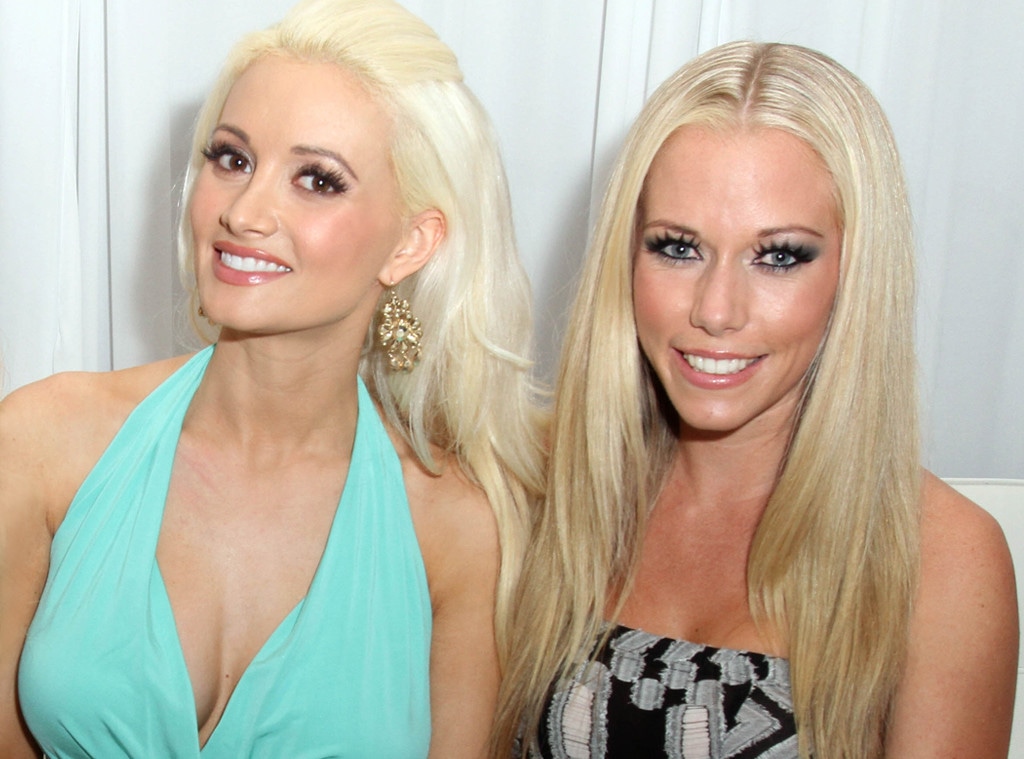 Tasos Katopodis/Getty Images for Leather & Laces
Turns out, Holly Madison and Kendra Wilkinson's relationship wasn't as friendly as it seemed on screen. 
While both ladies previously dated Hugh Hefner (at the same time), lived in the Playboy mansion together and were the stars of the E! series Girls Next Door from 2005 to 2009, Madison writes in her new memoir, Down the Rabbit Hole, that she and Wilkinson did not get along and even calls the Kendra On Top star "the fakest person I've ever met"
"Despite my attempts to befriend Kendra, she continued to push me away," Madison writes. "Hungry from her own 'team,' Kendra desperately tried to make each new Playmate who arrived at the mansion her friend—and her friend alone" 
While the ladies often smiled for the camera, they only butted heads behind closed doors, and it's evident Madison is no big fan of the now 29-year-old reality star. 
"At 19 years old, Kendra was stuck with a 9 p.m. curfew, a 78-year-old boyfriend, and a stricter set of rules than she had ever had at home," Madison continues of Wilkinson, who first moved into the mansion in 2004. "And now, adding insult to injury, she was finally realizing that she wasn't as special as Hef made her believe. She was just another blond girlfriend—and life at the mansion wasn't all she imagined it to be." 
As for why Madison had beef with the now mother of two, who is married to Hank Baskett? 
"In Kendra's book Sliding into Home, she describes Hef asking her to be a girlfriend and handing her a house key before he invited her up to the bedroom," the blond reality star writes. "Now, I don't know if Kendra is trying to sound extra-desirable, innocent, or if her memory is just super rusty, but of course that's not how it really went down. Hef isn't stupid. He never asked anyone to become a girlfriend before they joined him in bed. And he never made a habit of carrying around extra sets of room keys." 
Elayne Lodge/Playboy Enterprises
Safe to say there's no love lost between the two—and Madison doesn't mince words while opening up about their falling out. 
"Kendra had apparently given an interview to a tabloid explaining that she wasn't friends with either of us [herself and Bridget Marquardt, Hef's third girlfriend at the time] as if she were somehow better than everyone else…" she explains, "Of course I wasn't going to stoop to her level and address this only on social media, so I decided to text her how I truly felt: that she was a coward and that she tried to act like the 'real' girl on TV, but she's the fakest person I've ever met—and that if she had a problem with me, she should have confronted me like an adult instead of just going silent."
She adds: "After that, I deleted her number from my phone. Kendra and I haven't spoken since, and I have to say, I don't miss her."
Bad blood, Playboy edition?