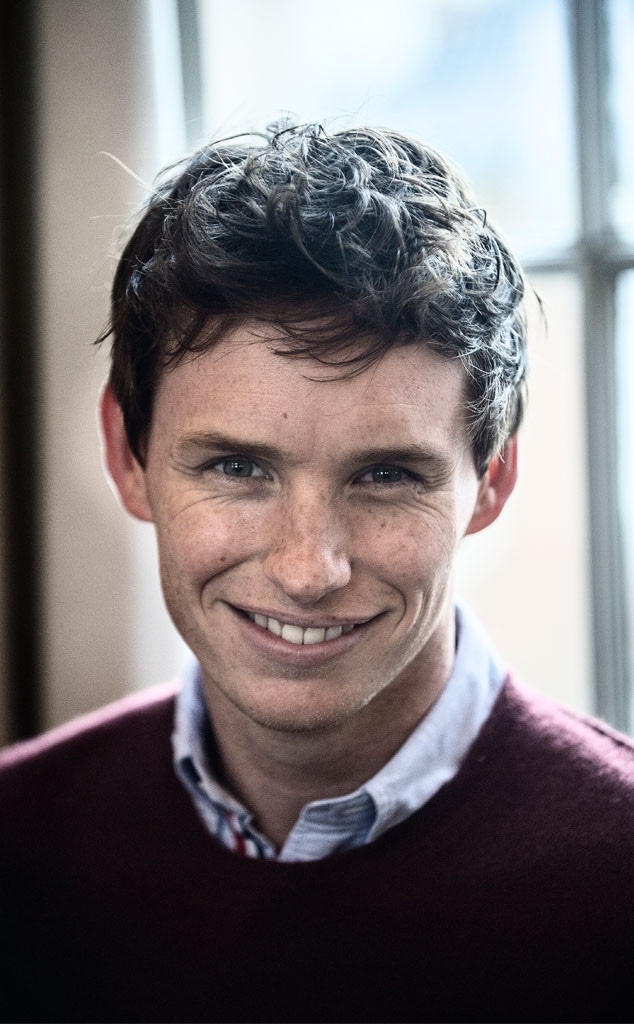 Scanpix Denmark/Sipa USA
No one is more excited to see Eddie Redmayne star in Fantastic Beasts and Where to Find Them than the author himself. The movie, an adaptation of author J.K. Rowling's Harry Potter prequel, has yet to begin production, but Redmayne said he is "hugely delighted" to have landed the role and called Rowling "genius."
Redmayne will play Newt Scamander in the Warner Bros. film.
Speaking for the first time about his role, he told The London Evening Standard Thursday that he is "hugely excited" to be involved. "I am so thrilled to be a part of it but I can't say a single word beyond that," the 33-year-old actor said. "I've always loved that world and I feel thrilled to be invited into it."
E! News confirmed his casting Monday. "Eddie Redmayne has emerged as one of today's most extraordinarily talented and acclaimed actors," Warner Bros. Pictures' president of creative development and worldwide production, Greg Silverman, said in a statement. "We are thrilled to welcome him into J.K. Rowling's Wizarding World, where we know he will deliver a remarkable performance as Newt Scamander, the central character in Fantastic Beasts and Where to Find Them."
Warner Bros. announced last year that Fantastic Beasts and Where to Find Them is a trilogy, with films slated for release in 2016, 2018 and 2020. Rowling will pen the script, and David Yates—who helmed the final four Harry Potter films—will direct.
In spite of his busy schedule, Redmayne has been able to stop and smell the roses.
After winning an Academy Award for his role in The Theory of Everything, Redmayne got to work on The Danish Girl. But after months of working the awards season circuit, he was eager to relax with his wife, Hannah Bagshawe, whom he married in December. "I have been in New York for a few days. I've just finished a film about three weeks ago and it's the first time in a long while that Hannah and I have had a moment of freedom, so we've been on holiday recently," Redmayne told the British newspaper. "I'm sort of gently starting work on this new film."