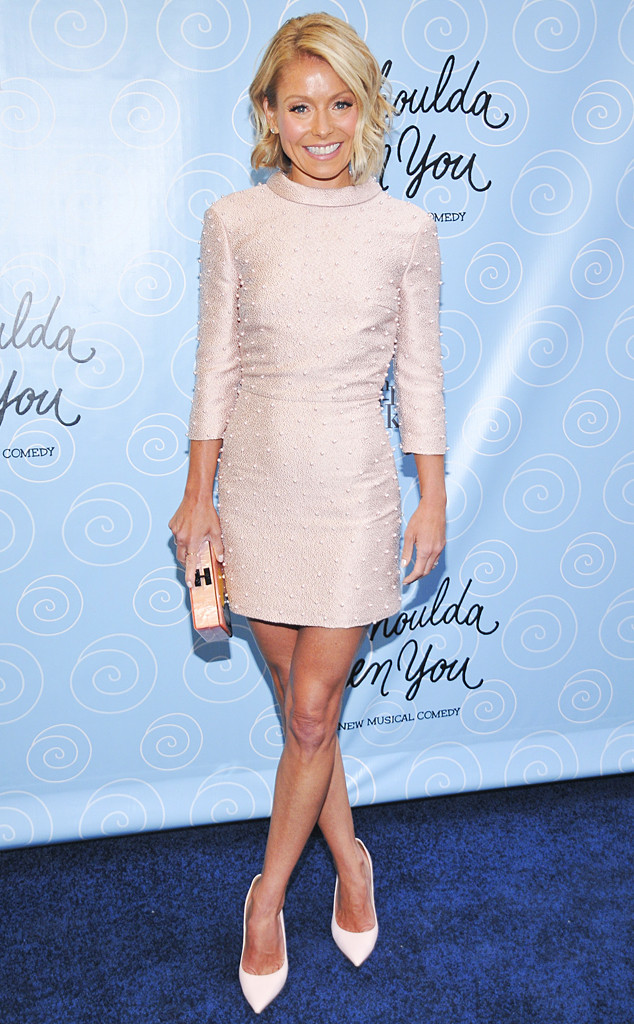 Jenny Anderson/WireImage
Ladies, rejoice: There is a cleanse out there that doesn't involve a liquid-only, calorie deprivation-based routine. Don't believe us? Just ask Kelly Ripa, who's already a major fan.
The ever-so-svelte actress routinely follows the cheekily named AlkaMind "Get Off Your Acid" cleanse, which involves seven days of eating alkaline-rich foods. E! News caught up with Ripa's chiropractor and nutritionist Dr. Daryl Gioffre, creator of this regime, to get the scoop on the AlkaMind method.
"It was always my goal to create this 7-day cleanse that wasn't going to do all those things that people think about cleanses," Dr. Gioffre said. "Everyone thinks you're going to be starving all the week. And you have to drink this green, nasty bug juice, or you're going to be in the bathroom all week, and you're going to be miserable."
But not on this cleanse! Dr. Gioffre's routine involves avoiding acidic foods (processed, high sugar items that cause weight gain, inflammation, skin issues and digestive system irritation) and subbing in pro-alkaline foods like kale, spinach, nuts, seeds, avocados and whole grains like quinoa. The 7-day plan also involves going off all meat and dairy products. Gioffre strongly encourages keeping hydrated with water and upping the chlorophyll count in your diet (think dark leafy greens) as keys to success on the alkaline cleanse.