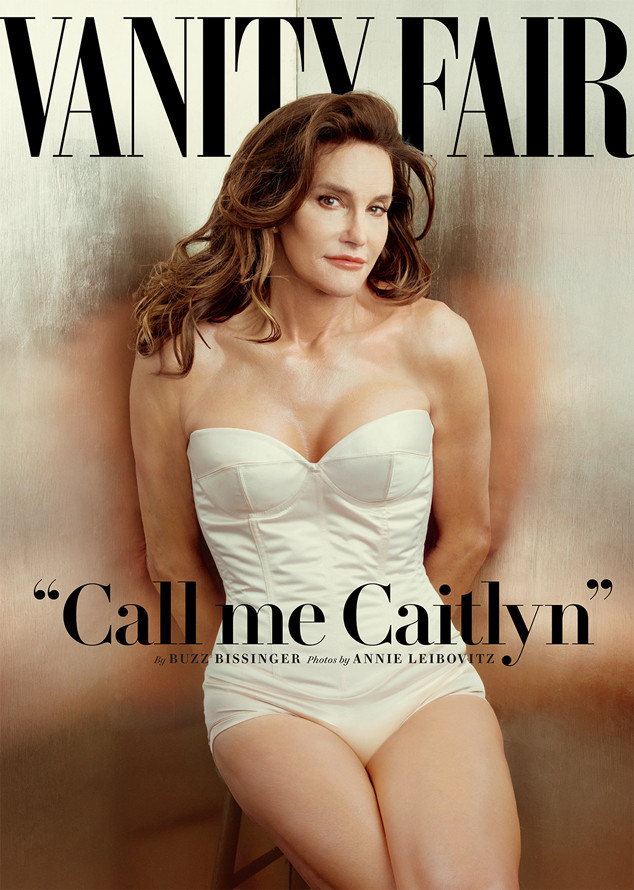 Annie Leibovitz for Vanity Fair
Caitlyn Jenner knows how to make an entrance.
After Vanity Fair introduced her to the world Monday, she joined Facebook and Twitter. For the magazine's July issue, Caitlyn—formerly known as Bruce Jenner—spoke to contributing editor Buzz Bissinger over the course of three months and also did a two-day photo shoot with Annie Leibovitz.
Caitlyn recalls suffering a panic attack on March 16, less than 24 hours after she underwent 10-hour facial-feminization surgery. Before going under the knife, Caitlyn believed the procedure would take about five hours. At the time, she recalls thinking, "What did I just do? What did I just do to myself?"
A counselor from the Los Angeles Gender Center went over to Caitlyn's house in Malibu. The counselor assured her that such reactions were often induced by pain medication, and that second-guessing was human and temporary. Today, Caitlyn says those worries no longer exist. "If I was lying on my deathbed and I had kept this secret and never ever did anything about it, I would be lying there saying, 'You just blew your entire life. You never dealt with yourself,' and I don't want that to happen,'" Caitlyn imagines.
(With the release of her Vanity Fair cover on June 1, Caitlyn has chosen to publicly identify as a woman and E! News will refer to her using female pronouns. In stories published prior to this date, Caitlyn was referred to as Bruce and male pronouns were used.)