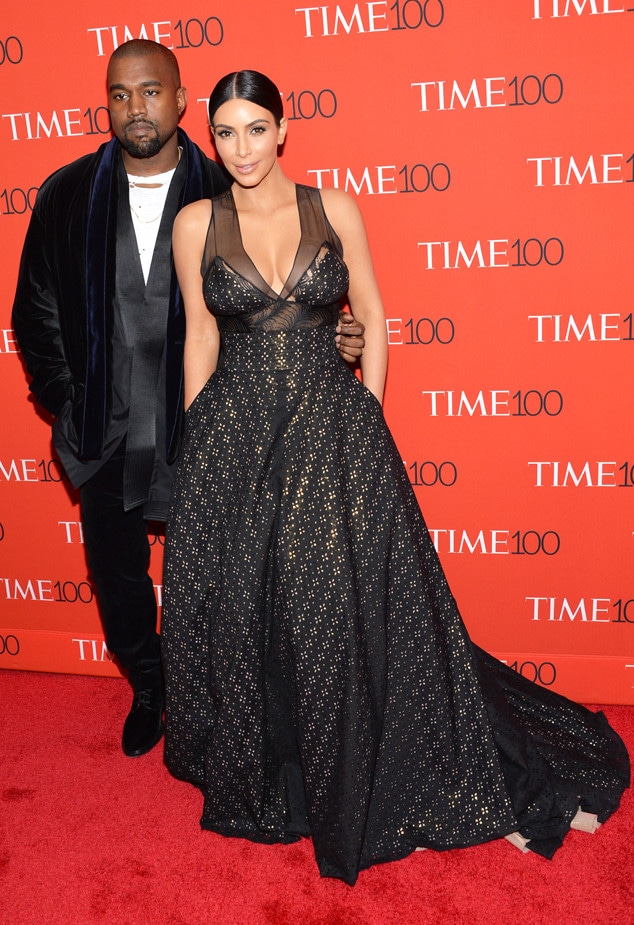 Evan Agostini/Invision/AP
North West is about to become a big sister!
Kim Kardashian revealed that she's expecting her second child with Kanye West in the supertease following tonight's mid-season finale of Keeping Up With the Kardashians.
The clip shows Kim hearing the exciting news during a doctor's appointment shortly before spilling the beans to Khloé Kardashian.
"I just got the blood test back, and I am pregnant!" Kim—who's beaming ear-to-ear—exclaims to her stunned sister.
The brunette bombshell has made no secret of the fact that she's been eager to grow her family of three despite her difficult first pregnancy, and she's documented how hard it's been to get pregnant again on the E! reality series.
In fact, the 10th season follows her "journey of trying to get pregnant for the second time, which has proven to not be as easy as the first time," Kim shared on iTV's Lorraine earlier this year.
Between dramatic procedures and even, ahem, "exhausting" escapades with her hubby, Kim has gone to any length to ensure that she has another child.
Watch:
"Keeping Up with The Kardashians" Sneak Peek!
Earlier this month, the Selfish author opened up to E! News about how Kanye felt about their ongoing efforts to grow their family.
"We are trying. We try every single day. You can't try harder than we try," she admitted. "It's getting exhausting. He always says, 'Trying for baby No. 2 isn't as fun as trying to baby No. 1.'"
Kim continued, "But we're literally trying everything that we can to make it happen, so I'm to the point now where it's not as stressful to me. And maybe that's when they say it happens."
She also admitted that she hadn't written off the idea of using a surrogate to welcome her second child.
"I think if it came to that point, but we've trying for over a year and I would maybe wait a couple of years until that point happened," Kim told us at the time.
The social media maven gave birth to North—or Nori, as her family affectionately calls her—on June 15, 2013, in Los Angeles after a highly publicized, rocky pregnancy.
Shortly after welcoming her firstborn, the new mama gushed about her little one in the blog Romy & the Bunnies.
"I love being a mom. It's the most rewarding feeling! I really love every phase! Just the way my daughter laughs with me, all of the small things in life you appreciate!"
The 34-year-old added, "It is an adjustment trying to balance a career and motherhood for sure, but the key is to prioritize."
A little more than one year after giving birth, on May 24, 2014, Kimye (aka the #worldsmosttalkedaboutcouple) tied the knot in a lavish ceremony at the Forte di Belvedere in Florence, Italy surrounded by family and their famous friends.
During an emotional sit-down with Kris Jenner, Kanye gushed about the ladies in his life, saying, "I have two really special people to live for...A whole family to live for."
Make that three, Kanye! Congratulations to the Wests on the exciting news!