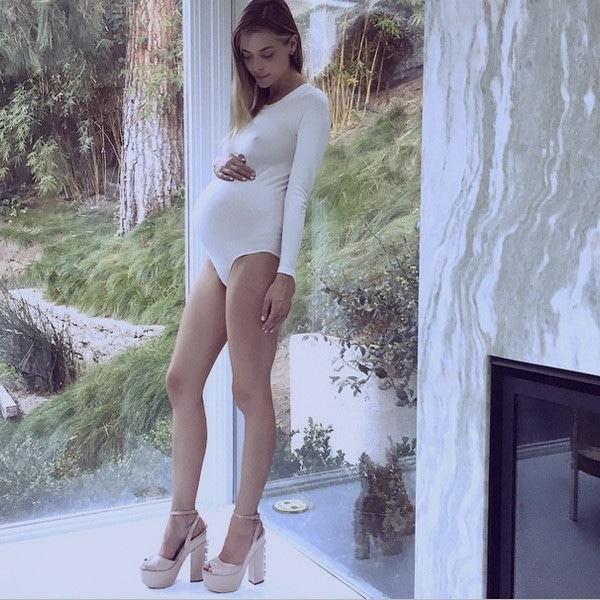 Instagram
Wow, wow and more wow!
Jaime King hasn't been one to shy away from showing off her body while pregnant. Whether posing topless on Instagram or opting for sheer looks at events, the Hart of Dixie star has proudly displayed her baby bump in and around Hollywood.
But when the actress took to social media Saturday afternoon to show off her latest look, we couldn't help but fall in love once again.
"I'm waiting for you baby…," she wrote on Twitter with a link to the stunning picture. "(PS I don't suggest wearing heels pregnant, only for a few seconds of fun)." But you look so good, girl!