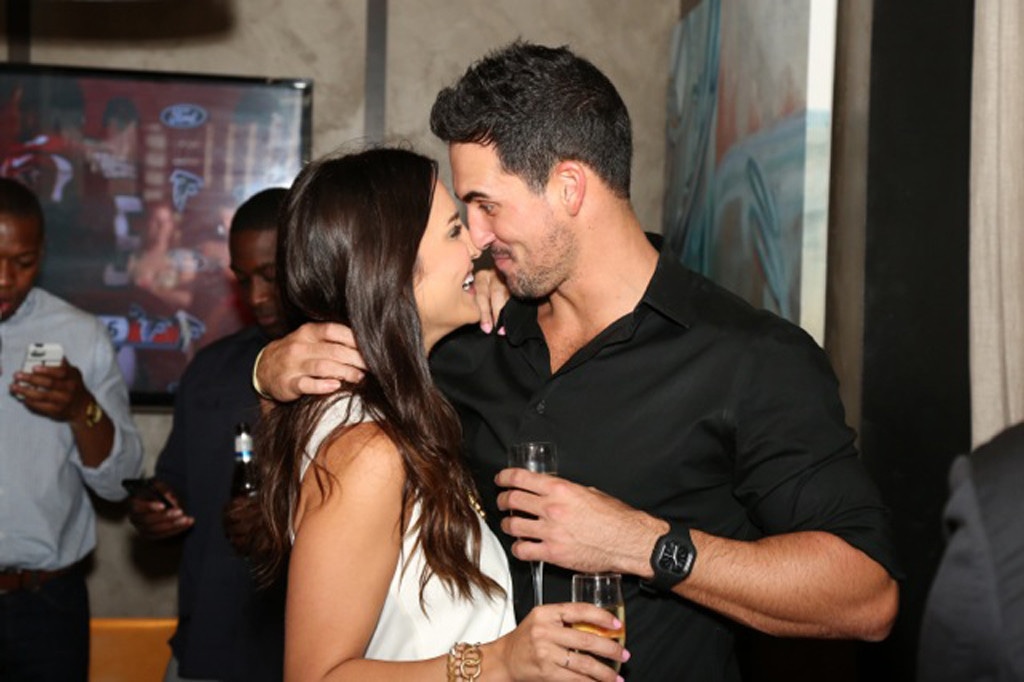 Courtes: The Reynolds Group
Say it ain't so!
The Bachelorette's Andi Dorfman and Josh Murray revealed the shocking news that they've mutually decided to break up and call off their engagement.
"After several months of being engaged and working on our relationship, we have decided that it's best for both of us to go our separate ways," the pair said in a joint statement.
"We are very sad that it has come to this point, but this is what's best for both of us individually. We will continue to be good friends and have nothing but great things to say about each other and wish each other the best."
The news of their split is especially shocking to Bachelor fans who tuned into the special live event prior to this season's premiere just days ago on Monday. Dorfman and Murray appeared together on the red carpet and seemed very affectionate while talking to host Chris Harrison, however they did seem to dodge questions about wedding planning.
"We're looking forward to just settling down and relaxing and just having fun with each other," Murray told Harrison. Additionally, Andi said, "Once you start planning, there's no stopping. I have to be ready to plan and he has to be ready to taste the food and drink the wine."
And although the pair continued to seem close during the premiere, a source tells E! News that the duo were only doing it to "put on a good show for the cameras," and seemed to have tension off-camera.

America witnessed Andi and Josh's road to romance and engagement during the last season of The Bachelorette, but the wedding planning was never a priority. "Andi is OK with a long engagement," a show insider exclusively told E! News back in July. "She is in no rush to get married, but she definitely wants to marry Josh."
Apparently, when reality TV comes to an end, reality kicks in.