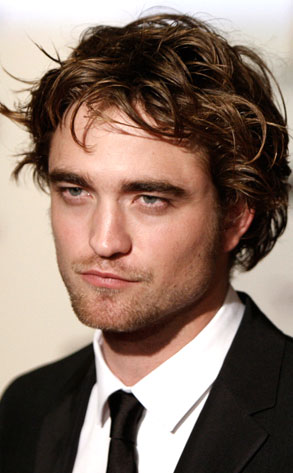 AP Photo/ Matt Sayles
Say it ain't so!
Twilight heartthrob Robert Pattinson says he wants to get rid of his signature hairstyle.
"I cannot wait to cut it off," Pattinson said last night at the Starz afterparty for the Hollywood Film Festival Awards Gala at the Beverly Hilton, where he received the New Hollywood Award.
Pattinson insists he doesn't understand the big fuss over his 'do. "Nothing's ever baffled me as much as this," he said, adding, "I wanted to get a haircut today, but they wouldn't let me. They were like, 'You can't ruin our marketing!'"