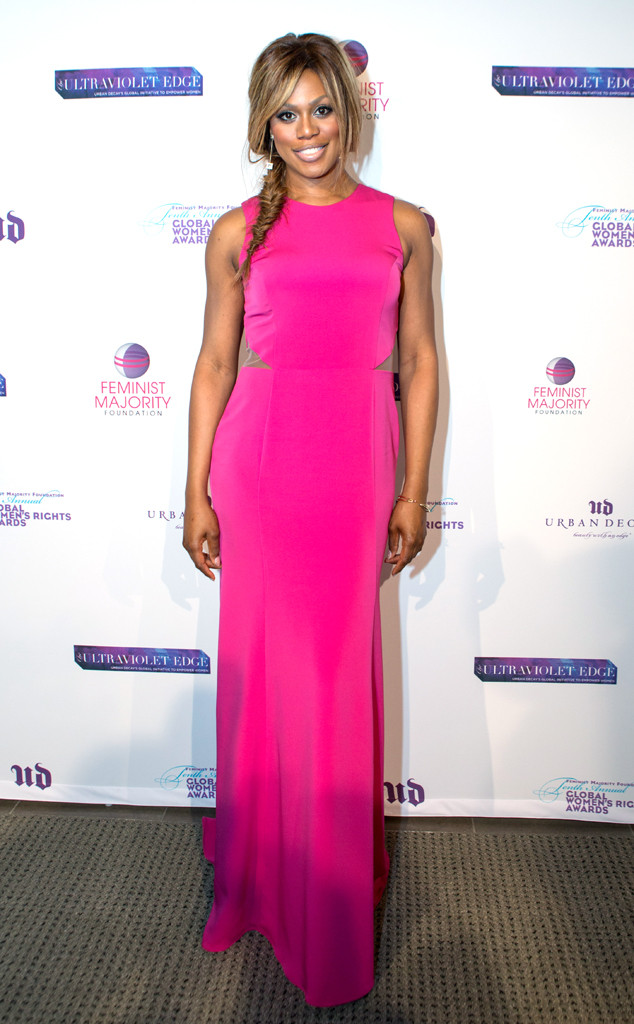 Maya Myers Photography
Is Laverne Cox Taylor Swift's new celebrity BFF?
E! News caught up with Cox, who stunned in a hot pink Nha Khanh gown, last night at the 10th Annual Global Women's Rights Awards in West Hollywood. The Orange Is the New Black star styled her chestnut hair in a fishtail braid with her bangs swept to the side. Cox has been quite busy these last few days with all of her events, and she's always dressed to impress in elegant and glamourous frocks!
And we're not the only ones who think Laverne looks fabulous, Taylor Swift also took notice!
Sunday night at the 2015 Billboard Music Awards, Laverne and Black-ish star Tracee Ellis Ross presented Taylor with the award for Top Billboard 200 Album.