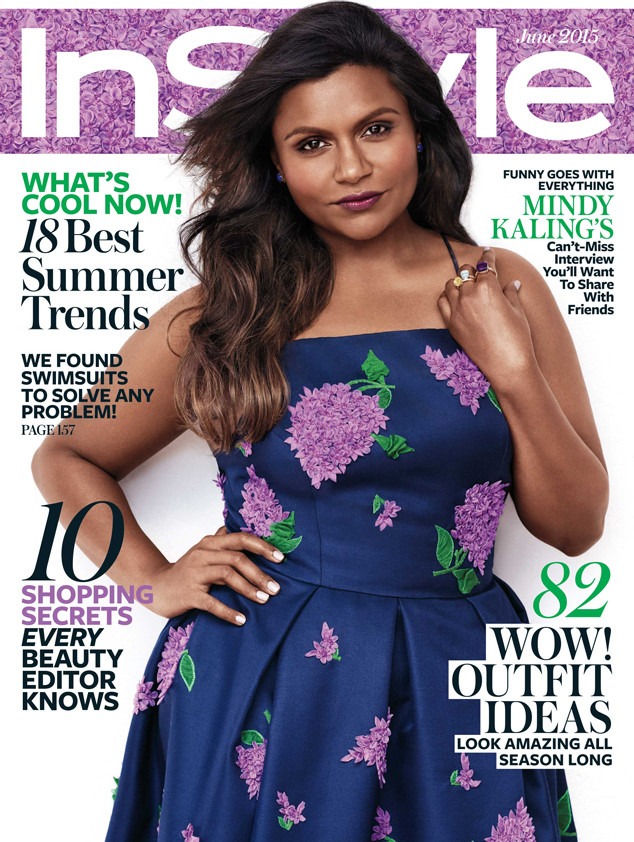 InStyle/Bjarne Jonasson
Mindy Kaling and B.J. Novak's relationship remains complicated.
The 35-year-old actress, whose Fox series The Mindy Project was recently canceled after three seasons, talked to InStyle about the 35-year-old actor, her former co-star on The Office, who she dated years ago. The two have remained friendly.
"I will freely admit: My relationship with B.J. Novak is weird as hell," said Kaling, who is featured on the cover of the magazine's June 2015 issue.
"He is not my boyfriend, but he is not my best friend," she added. "I guess you could describe our relationship as a 'romantically charged camaraderie with loud arguments,' but I don't think Facebook would accept this as a new status."
Novak has not responded. He had said on Watch What Happens Live in 2014, when asked about his and Kaling's relationship, "We fought a lot. We were each other's best friends. We were inseparable and not talking to each other, often on the same day. And people didn't know, if she was gone, they would ask me where she was, and vice versa. We were like E.T. and Elliott a little bit."
In September, Kaling had said on The Howard Stern Show that the actor was the one to initiate the breakup and that she would have married him had he proposed, joking, "I was 24. For the record if anyone asked me to marry me I would have said yes."
"I don't have a particular urge to get married," she told InStyle, echoing similar comments made to Good Housekeeping earlier this year. "But I do know with certainty that I want to have kids, because my relationship with [my mom] was so special."
Kaling's mother, Dr. Swati Chokalingam, an OB/GYN, died on Jan. 30, 2012 after battling pancreatic cancer. That day, the actress was told The Mindy Project had been picked up by Fox, according to The Boston Globe. On the show, Kaling played an OB/GYN.
"I was very lucky that the show started up at that time so I could just throw myself into it and distract myself," Kaling told InStyle. "But the truth is, even though it's been three years, it still feels like it just happened. I remember the sound of her voice so distinctly."
Kaling had told Good Housekeeping that her mom "loved" Novak, adding, "He feels like family."