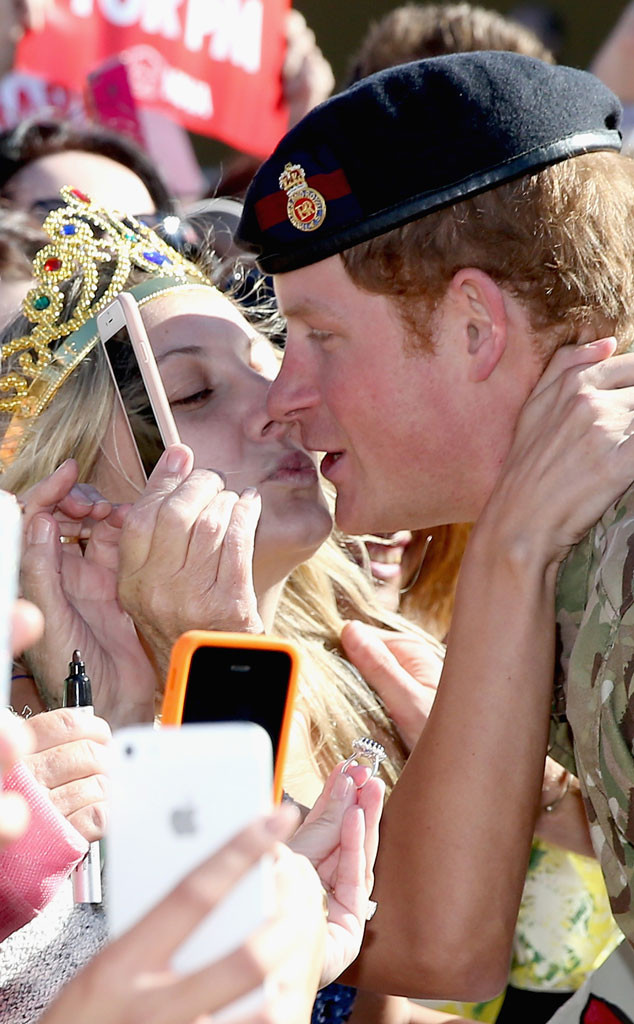 Chris Jackson/Getty Images
Prince Harry sure has a way with the ladies...particularly one Australian lady...
Dressed in full camo military garb, the 30-year-old royal greeted hundreds of fans gathered at the Sydney Opera House on Thursday, a day before he ends his month-long embed with the Australian Defence Force. One of them, a 21-year-old blonde woman named Victoria McRae, wearing a fake golden crown, was particularly daring, as seen in videos posted by the U.K.'s Sky News. First, she stood with a sign that read, "Marry me Prince Harry, last chance." And then she just flat-out proposed.
"I've been trying to ask you, will you marry me?" she asked the prince, holding up her sign.
"Last chance?" he replied, biting his fist jokingly.