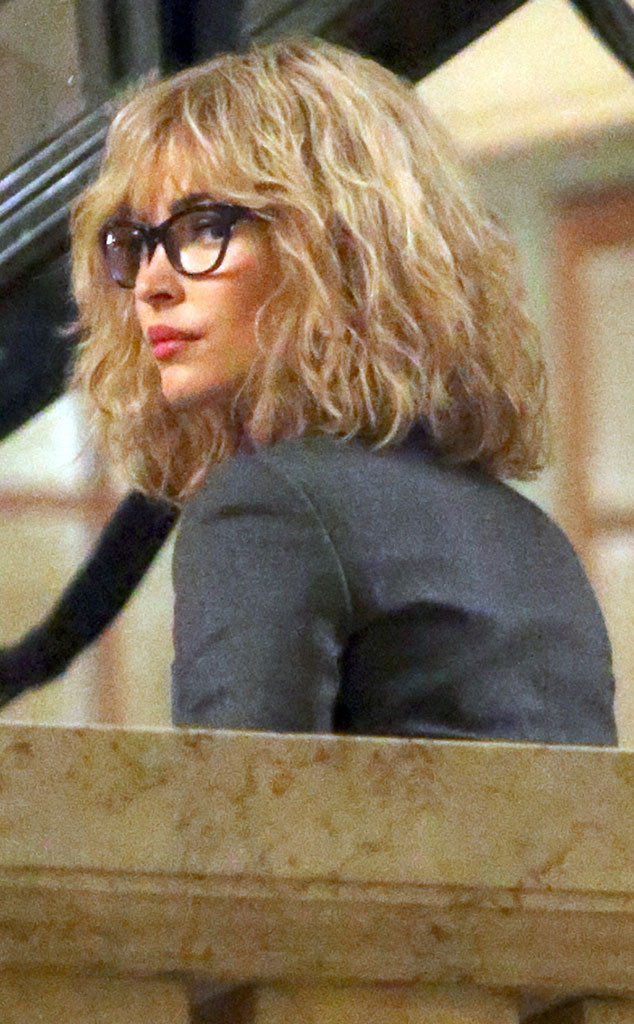 Dara Kushner/INFphoto.com
Megan Fox, is that you?
TV reporter April O'Neil may be going incognito for a bit (to get that story!) in Teenage Mutant Ninja Turtles 2, as Megan Fox, who plays the kick-ass TV reporter and ally of the Turtles, was spotted on Tuesday on the set of the new film sporting a super '80s-style, shoulder-length, wavy, fluffy blond wig, styled like a poufy bob with bangs, paired with a pair of thick glasses. The result: a virtually unrecognizable, and very studious-looking Fox.
The 28-year-old actress was also spotted that day filming another scene while sporting her usual long, sleek, dark brown locks.