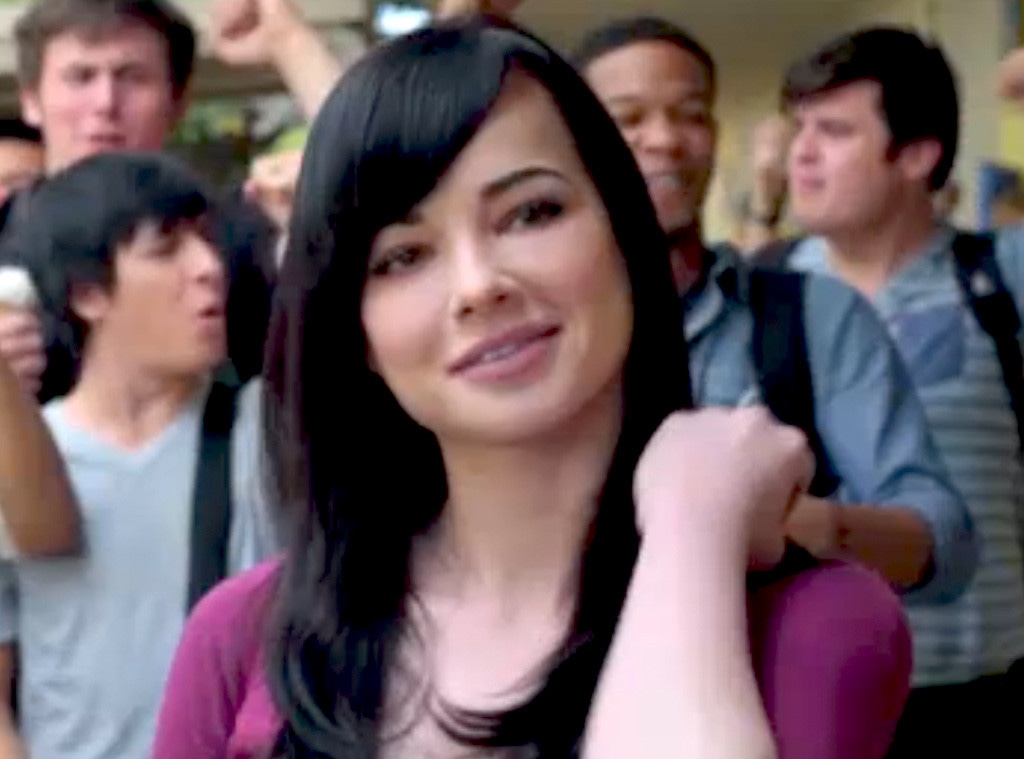 MTV
Hold. The. Phone. Could Awkward actually continue after the upcoming season five after all?! 
Although MTV previously announced that season five of their cult favorite hit series would be the final season (which broke our Awkward-loving hearts into a million tiny pieces, FYI), it sounds like there might actually be hope to continue keeping up with the lives of Jenna Hamilton (Ashley Rickards) and her BFFs and BFs after season five ends!
Executive producer Chris Alberghini exclusively tells E! News that the writers were so excited about their plans to jump forward one year in the future in the back half of season five (aka to life after high school) that it "intrigued" them about all the new possibilities for stories.
"We have an incredible group of actors playing wonderful, vibrant characters that we have fun writing for every day, and no shortage of ideas about where everyone might be post-high school," Alberghini tells E! News exclusively. "In fact, we're intrigued by the story-telling possibilities for many of these characters as they enter new chapters in their lives. So, who knows, maybe we haven't quite seen the last of Jenna Hamilton?"
MTV cannot confirm any plans to continue Awkward at this time, but this tiny glimmer of hope is making our day so much better, and it already started off on a high note thanks to the network releasing the season five trailer.
In the first half of season five, there are only a few weeks left of high school, and Jenna and her friends must make the most of it. Everyone has already figured out what they are going to do next year, but there is a sense that "anything could happen" lingering in the air. Season five is all about big senior year milestone moments, like senior pranks, prom and graduation, and Jenna will have to decide once and for all: are she and Matty (Beau Mirchoff) meant to be? (Yes. YES. A million times YES. That's just our two cents.)
And then with high school ending and everyone heading going in different directions, the second half season five will jump forward to one year later, to summertime back in Palos Hills.
Check out the just-released trailer for the first half of season five above now!
Awkward season five premieres Monday, August 31 at 9 p.m. on MTV.