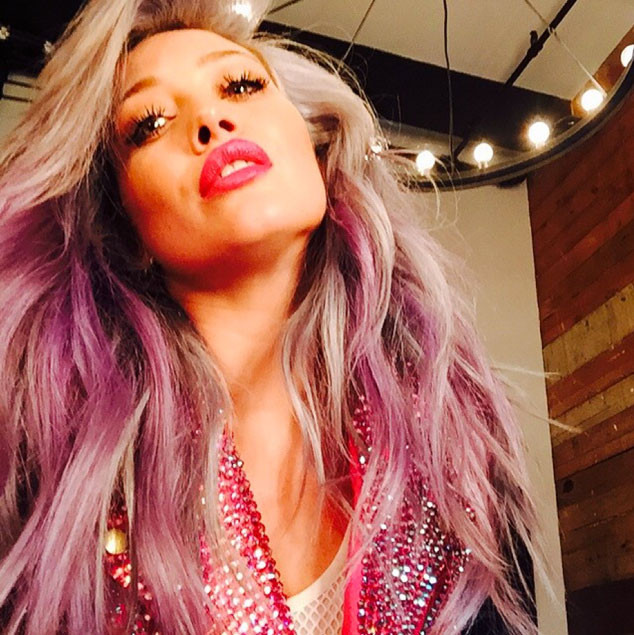 Instagram
Hilary Duff has no shortage of suitors.
Though she's in the midst of divorcing Mike Comrie, the Younger actress hasn't given up on love. In fact, Duff said she joined Tinder a few "days" ago and has already lined up two dates with two different guys!
"It's true," she said on Valentine in the Morning Monday. "I'm on Tinder."
"I was sitting with my friends one night at the house and we were joking around. In my life, I have always had really serious boyfriends. I've always met people through work and I have never been on a blind date. What's the worst that could happen?"
Duff added that "the whole process is wildly addicting."
She also revealed that she's "talking to probably about nine guys right now."
"I have my first date tonight and I'm really, really nervous." Still, Duff is unsure if the guys know she's famous. "I think some people know. You only have your first name. Some people don't know. I think some people act like they don't know but they do. And a lot of people are like, 'This is a joke, right?'"