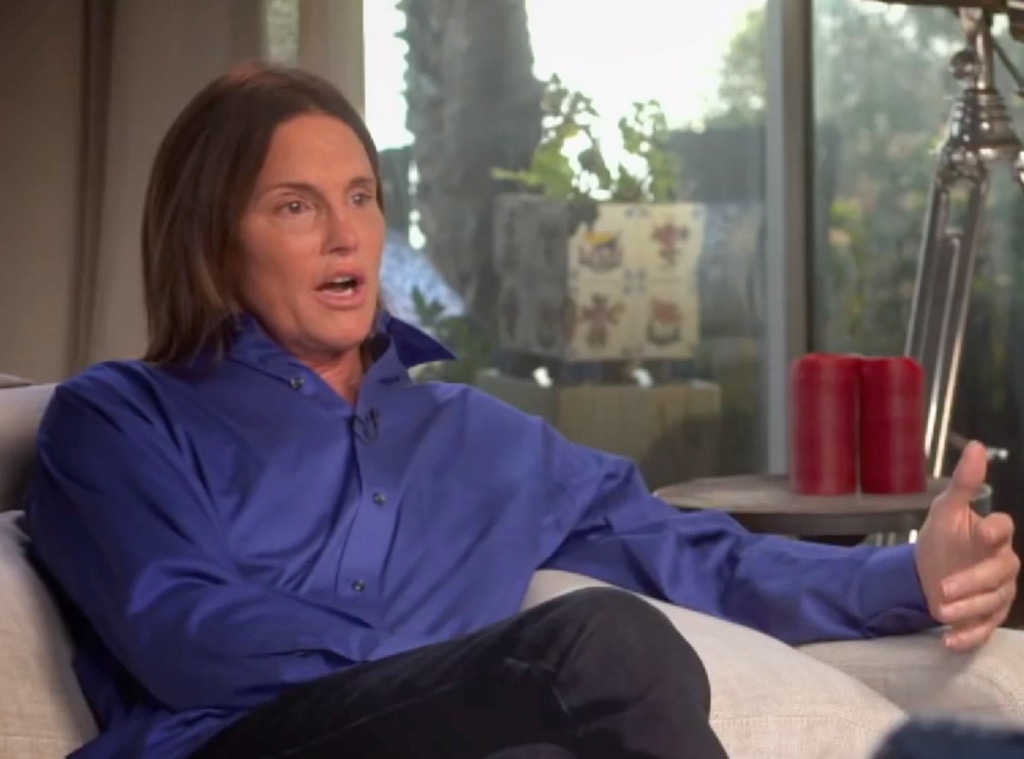 ABC
Bruce Jenner is explaining his sexuality after revealing to Diane Sawyer that he is transitioning into a woman.
(At this time, Bruce Jenner has not chosen to publicly identify as a woman and so E! News will continue to refer to him as Bruce and use male pronouns, until he indicates otherwise.)
During his exclusive sit-down interview with ABC News, Bruce shared that he is "not gay."
"I am, as far as I know, heterosexual," he explained. "As far as I know, I've never been with a guy. I've always been married, raising kids."
"And you can desire a woman every bit as much?" Sawyer asked. "Yah, yah," he responded.
Sawyer continued, "If you are a male and you become a female, but you like women, are you a lesbian? Are you a heterosexual who…"
But before Sawyer could fill in the blank, the Olympic athlete said, "You're going back to the sex thing and it's apples and oranges."
At the beginning of his sit-down, Jenner revealed he was transitioning from a man to a woman.
"Yes, for all intents and purposes I am a woman," the Keeping Up With the Kardashians star shared. "My brain is much more female than it is male." 
And when Sawyer asked who was the first person he told about his cross dressing, it was his first wife Chrystie Crownover almost one year into their marriage.
"I would have to say Chrystie probably would be the first one to know. I didn't go heavily into it back then," he shared. "I said these are my issues, this is what I deal with. I do a little cross dressing, I do a little of this and that. It's going to be fine."
Learn more about what it means to be transgender at http://glaad.org/transgender
If you are transgender and need help or advice, contact the Trevor Project http://t.co/guMjyYIfng