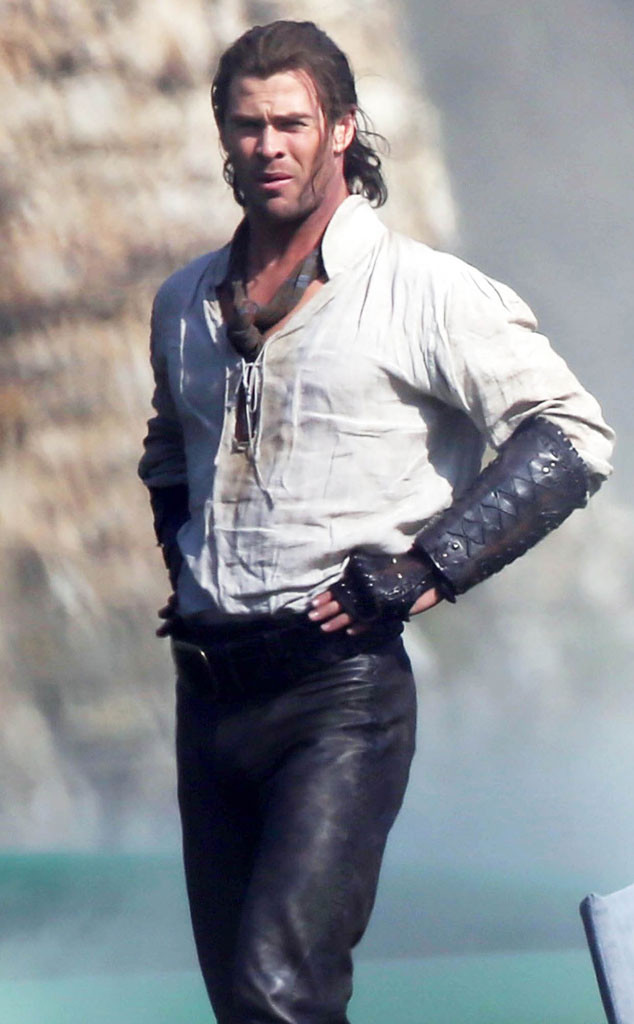 FameFlynetUK/FAMEFLYNET PICTURES
In case you were wondering, yes, Chris Hemsworth is still ridiculously good looking.
The hunky Hollywood star was spotted in all of his rugged glory while shooting scenes on set of The Huntsman in the United Kingdom yesterday. Dressed in full costume, the actor gave cameras a well-executed hands-on-the-hip pose while totally nailing the whole sun-in-the-eyes stare.
Or maybe the sun was actually in his eyes. It seemed like a very bright day. Either way, Chris Hemsworth looks gooooood.
Also spotted on set was his gorgeous co-star Jessica Chastain, who flashed an ear-to-ear smile while chatting with another castmate on set.