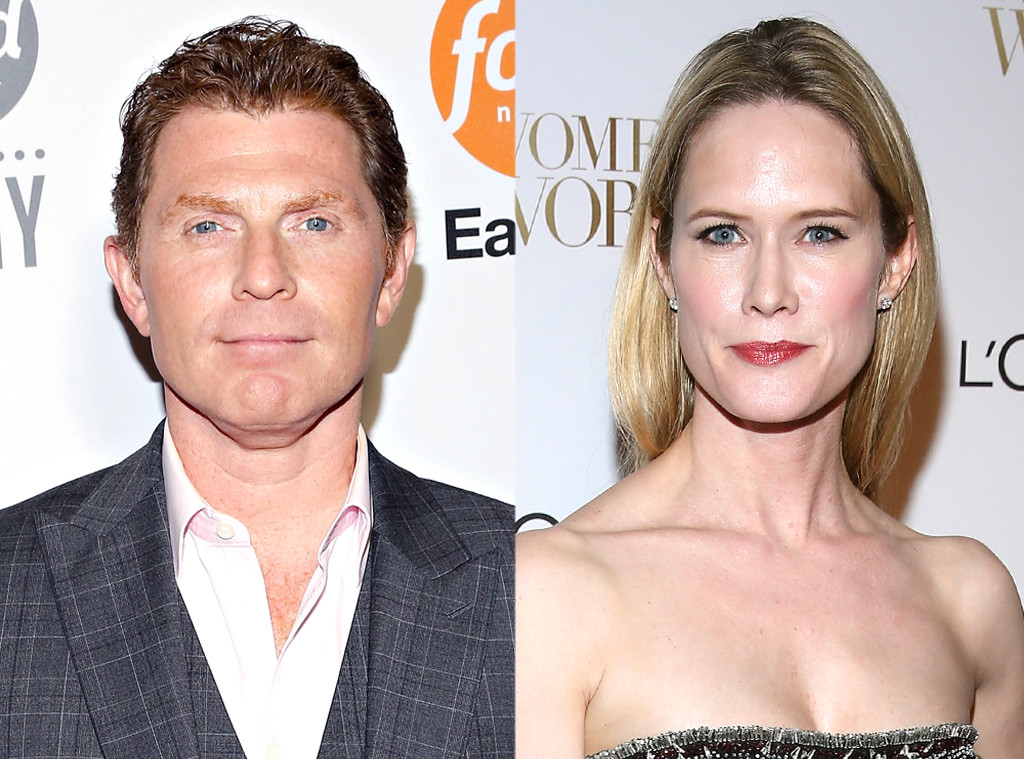 Cindy Ord/Getty Images, Rob Kim/Getty Images
Someone sounds ready to beat Bobby Flay.
From the moment it was revealed that the Food Network star and Stephanie March were splitting up after 10 years of marriage, speculation has run rampant as to what proved to be the final straw.
And March is tired of it.
"Stephanie is terribly upset by what she has been reading in the paper," her attorney, Deborah Lans, said in a statement Tuesday to E! News, after Flay's camp fired back at a tabloid story about his alleged infidelities by saying they wouldn't be responding to an attempt to "spread rumors and innuendo."
Flay's rep said that it was "unfortunate" that the mud-slinging was "being done in order to renegotiate a pre-nuptial agreement that was agreed to over a decade ago and never amended during the marriage."
"I would say that what Bobby's lawyer and his friends are saying is a combination of speculation and projection on their part," Lans continued. "There are profound issues with the agreement that was signed [three days before their wedding] but we will deal with those in court.
"I'm confident a court will consider the agreement to be unconscionable," she concluded. "Stephanie hopes people will respect her privacy and be sophisticated enough to read through what's coming from the other side."
E! News confirmed April 9 that Flay and the former Law & Order: SVU star had separated. Flay filed for divorce the following day.
Meanwhile, according to Lans, March had surgery last week and her mother, who's battling pancreatic cancer, has been staying with the actress in New York while she undergoes treatment in the city.
Us Weekly was first to report the latest development in the split drama.