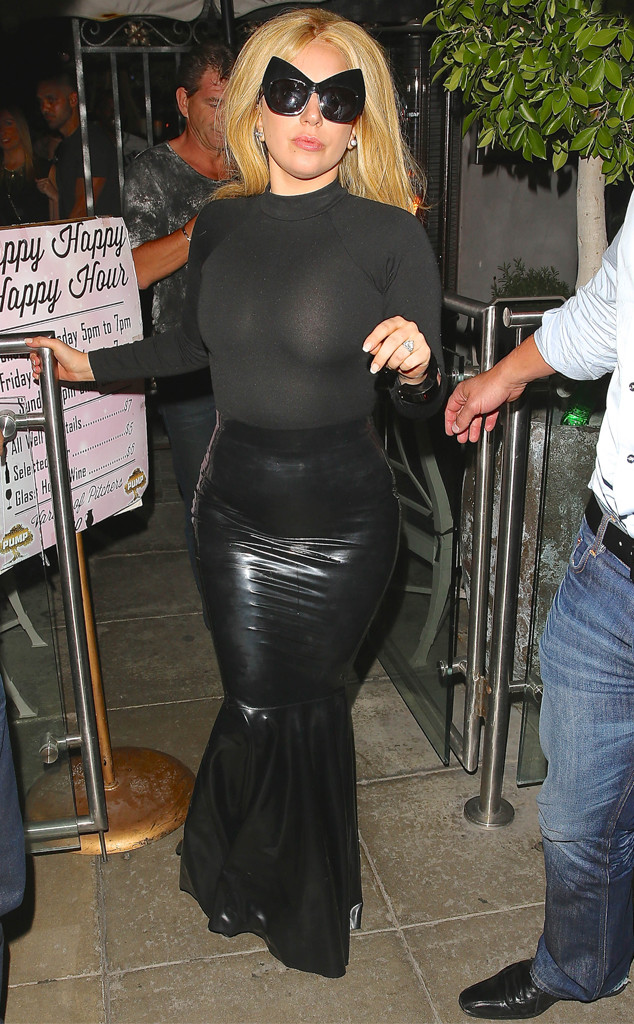 x17online.com
Diamonds, rosé and Lady Gaga?!
When it comes to visiting one of Lisa Vanderpump's restaurants, chances are you may just spot a Bravolebrity or even Jennifer Lawrence. Yes, Katniss really likes Giggy guys.
But on Friday night at PUMP in West Hollywood, a few lucky customers enjoyed drinks and dinner very close to a special guest.
"Lady Gaga had dinner with her mom and Lisa Vanderpump at PUMP last night," a source confirmed to E! News. "They spent around three hours chatting and eating. She was in a really good mood."
In fact, fans were polite and didn't bother the trio during dinner. But trust us, all eyes were on the VIP guests who avoided paparazzi while eating.