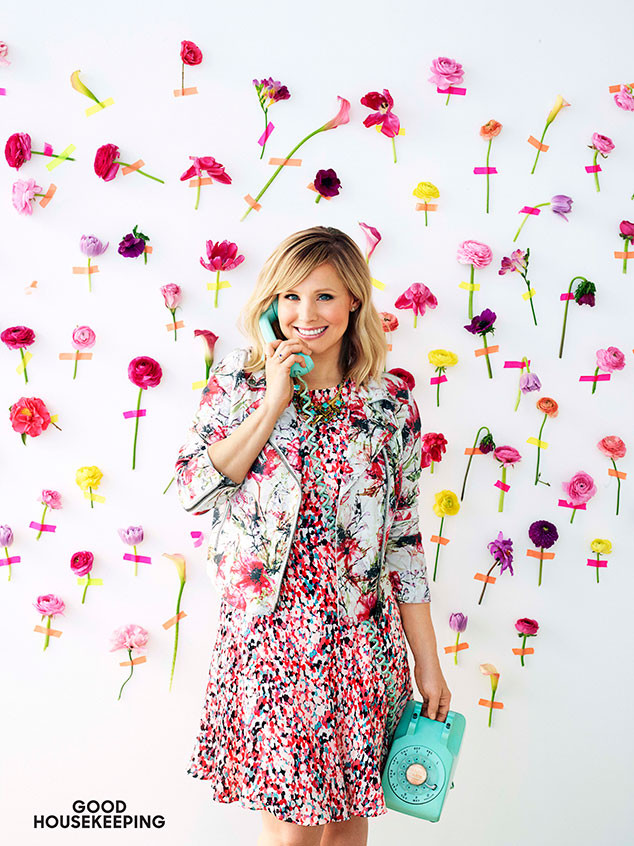 Good Housekeeping/Hugh Stewart
From where we're standing, it looks like Kristen Bell and Dax Shepard have the perfect marriage and family. But like everyone else, the couple constantly works on their marriage in order to make life better for themselves and their two daughters, Lincoln and Delta.
The Veronica Mars star opens up about her marriage, her family and her staunch advocacy for vaccination in the May issue of Good Housekeeping where she explains how having children changed everything about her life. The actress admits that at first she didn't know if she actually wanted to have children.
"Before we had the girls, I asked a few people in my life who are annoyingly blunt and honest on every level if we should, knowing that if it wasn't worth it, they'd have the balls to say, 'Listen, don't. Live your life.' But across the board, everyone said it was unmissable," she says. But after giving birth to her first daughter, Lincoln, she realized it was the best decision.